Symposium on 'Genghis Khan and His Heritage' held in Alanya
Society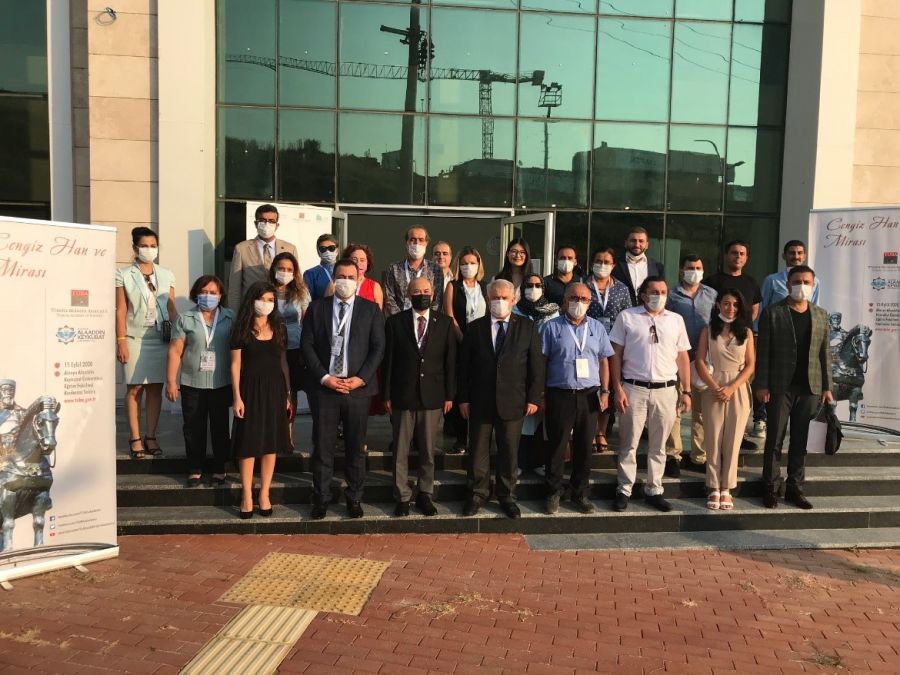 Ulaanbaatar/MONTSAME/. The Academy of Science of Turkey and the Embassy of Mongolia in cooperation with the Alaaddin Keykubat University Alanya organized the symposium on 'Genghis Khan and his heritage' in Alanya on September 15.
The symposıum was attended by academicians and experts from 12 different universities and museums and there were discussed around 20 topics such as photo albums of Ilkhanid Dynasty in the collections of the Ottoman's era, calligraphic works in the Ilkhanid era, architectural remains of Mongols in Anatolia, aesthetic perception of Genghis Khan's Mongols, mythe of mother Alungoo, Historic perceptions on Genghis Khan in Turkey and Turkic world, Word traces orgınated from the 13th centurian Mongolian language in Istanbul, Genghis Khan and his successors' traces kept in museums and archives in Turkey etc. It was important event for being attractive of revealing previously unknown remains of the Mongolian heritage in Turkey to the public and challenging scholars to explore unknown heritages. Ambassador R.Bold suggested to work together on a joint research album dedicated to the Mongolian Heritages in Turkey, on the other hand, Dr. Muzaffer Şeker confirmed his readiness to continue cooperation and stated to publish a compendium of lectures of all participants.

The symposium is one of measures organized by the Mongolian embassy with the support of The Academy of Science of Turkey to implement directions of Mr. Khurelsukh, Prime Minister of Mongolia to pay attention in exploring Mongolian heritage overseas in connection with the establishment the Genghis Khan museum in Ulaanbaatar city.
Source: mfa.gov.mn