Delegates of Oita prefecture of Japan work in Bayankhongor aimag
Society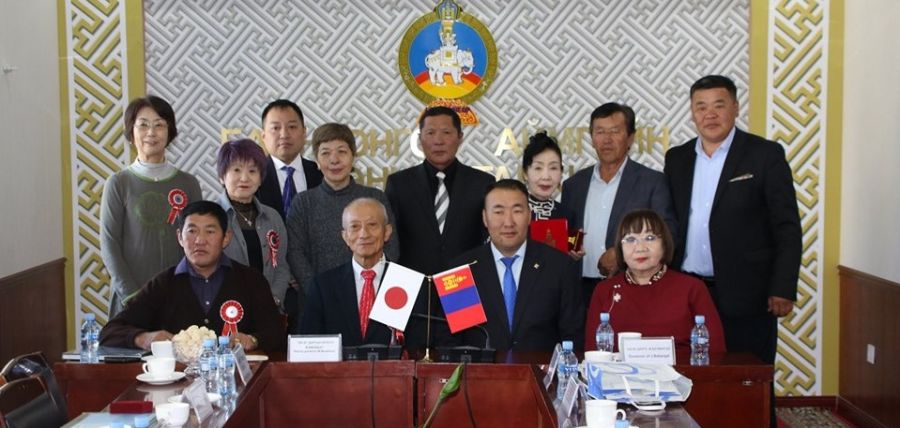 Bayankhongor /MONTSAME/. On September 13, Chairman of the Citizens' Representative Khural of Bayankhongor aimag Ts.Otgonbayar received delegates of Oita prefecture of Japan.

With the establishment of friendly relations between Bayankhongor aimag and Oita prefecture in 1998, the two sides established the general education school, 'Sougo Seiko', in the aimag, with over 100 teachers and students involved in experience-sharing trips to Japan.
As there are currently over 900 students studying at the school that originally had about 100 students, the aimag officials informed the Japanese delegates that the aimag's Citizens' Representative Khural has also put forth a suggestion to the Government to build a school gym and extension in 2019 and 2020 respectively as a follow-up to the school's request to the corresponding officials.
During the meeting, the Oita prefecture delegates were presented awards named after Speaker of the Mongolian Parliament G.Zandanshatar and the Citizens' Representative Khural of Bayankhongor aimag for their contribution to Mongolia, especially to Bayankhongor aimag.