Record books of Mongolian students at France's Lycée Michelet presented after 93 years
Politics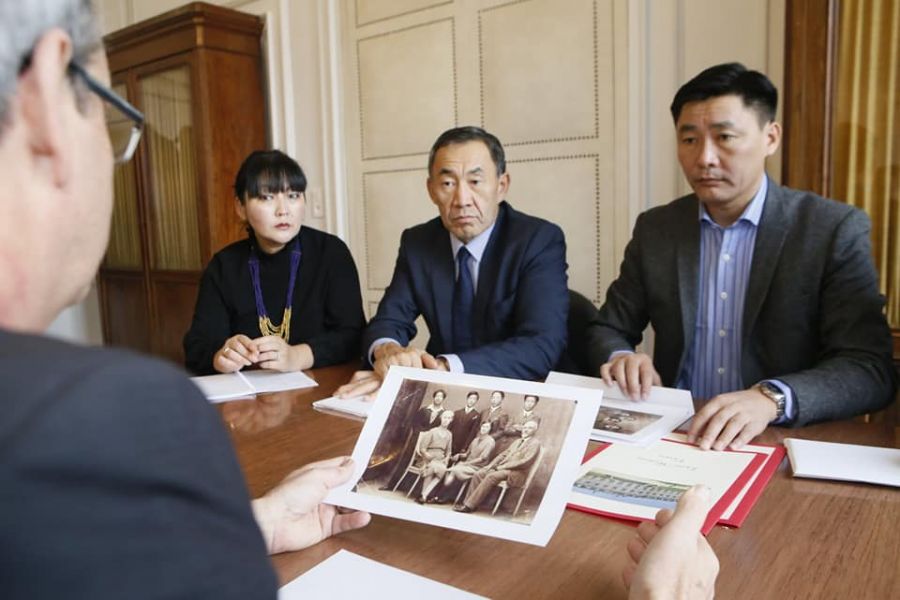 Ulaanbaatar /MONTSAME/. On November 18, Minister of Education, Culture, Science and Sports Yo.Baatarbileg visited the Lycée Michelet secondary school and Sorbonne University of France.

At the meeting with Director of the Lycée Michelet Eric Biset invited Mongolian students to study at the Lycée Michelet, while mentioning that since 1930, no Mongolian has studied there. Afterwards, he handed over copies the of record books and photos of Mongolian students J.Dugersuren, L.Urtnasan, L.Namsrai and B.Ayurzana, who graduated from the school, from the school's archive to the Mongolian Education Minister. These students were accompanied by then-Minister of Education of the Mongolian People's Republic Erdenebatkhan and brought to Paris in 1926.
During the mid-1920s, Mongolia sent the best 40 students of secondary schools to Germany and France, who later became leading intellectuals of scientific, cultural and industrial areas of Mongolia.
With the school's authorities, Minister Yo.Baatarbileg talked about the possibilities of Mongolian students to study again at the Lycée Michelet after 93 years.