President Kh.Battulga becomes acquainted with Norway wealth fund operations
Economy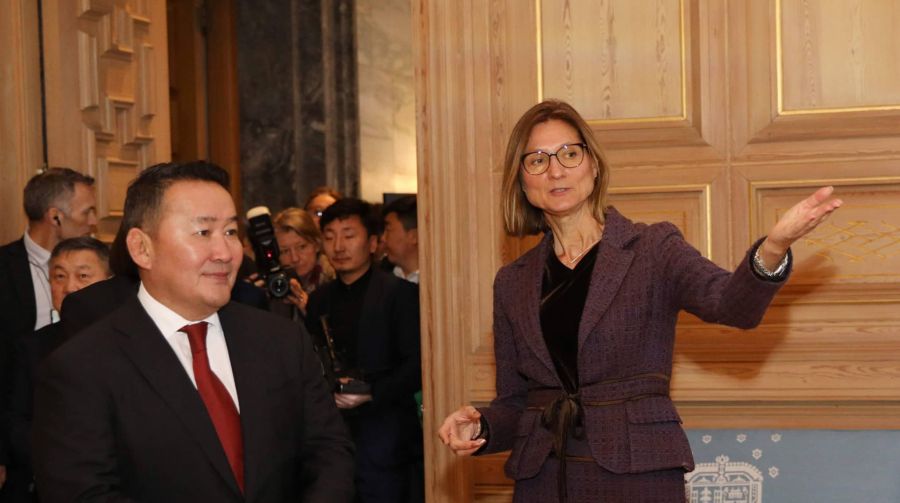 Ulaanbaatar /MONTSAME/. During his visit to the Kingdom of Norway on January 27, President of Mongolia Kh.Battulga held a meeting with the executive officials of the Ministry of Foreign Affairs, the Ministry of Finance, the central bank, and the wealth fund of Norway to hold an open discussion.

At the start of the meeting, President Kh.Battulga said, "Mongolia has shown interest in the operations and management of the fund on the highest state level, expressing its interest in working in partnership since 2012. While we have shown interest in the advantages of the wealth fund previously, this time we are giving more significance to disadvantages, and readiness for possible risks as works are being done towards establishing a wealth fund."
Various matters such as the history of establishment of the wealth fund, the fund's investment strategy and management, as well as operations of the Council on Ethics, and contribution of oil and natural gas in the Norwegian economy were mainly discussed at the meeting. Furthermore, as the Norwegian Ministry of Finance is in charge of the management of the wealth fund, officials of the ministry answered the questions that were put forth by the delegation led by the President of Mongolia and exchanged their views.
Norway discovered large oil fields in 1969 as a result of conducting exploration works with funding of government like Mongolia. The idea to establish a wealth fund was initiated in 1983 and began to be implemented from 1990. In 2007, the fund became the highest rated national wealth fund of Europe, and further reached the achievement of an income of over USD 1 trillion in 2019.