The laws passed in 2019 stamped with State Seal
Politics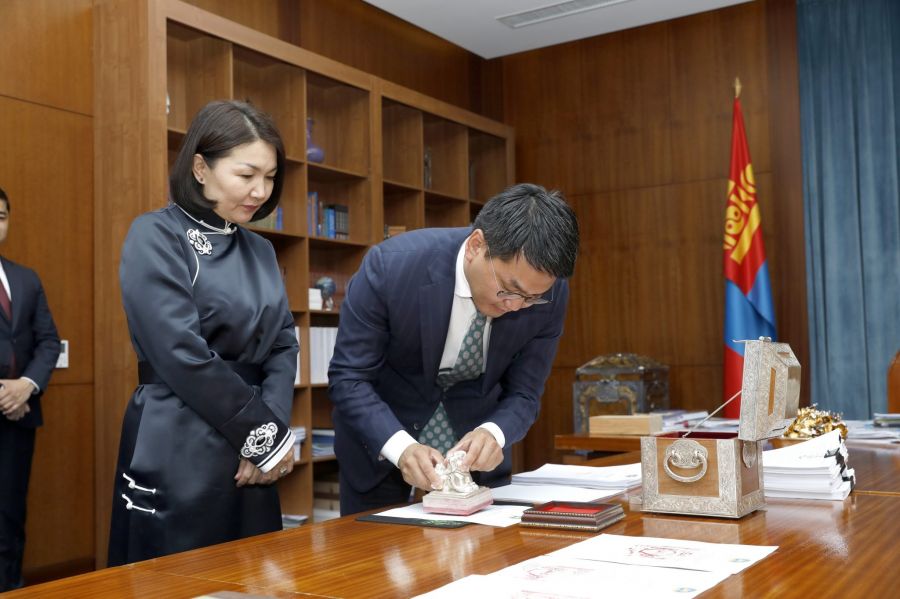 Ulaanbaatar/MONTSAME/ On June 25, U.Shijir, Chief of Staff of the Office of the President, and L.Ulziisaikhan, Secretary-General of the Secretariat of the Great Ikh Khural of Mongolia, stamped the laws passed in 2019 with the State Seal.

The State Seal shall be kept by the President of Mongolia and it should be stamped on every page of the original of the Constitution of Mongolia and on the first page of the original of Mongolian laws, international treaties ratified by the State Great Khural, and resolutions of the State Great Khural on establishing and terminating diplomatic relations.
In compliance with the law on State Symbols, the first pages of originals of 216 laws passed in 2019 were stamped with the State Seal, which was brought in its sandalwood box decorated with traditional silver ornaments and lined with soft silk fabrics.