WHO to cooperate with Mongolian Red Cross Society on COVID-19
Society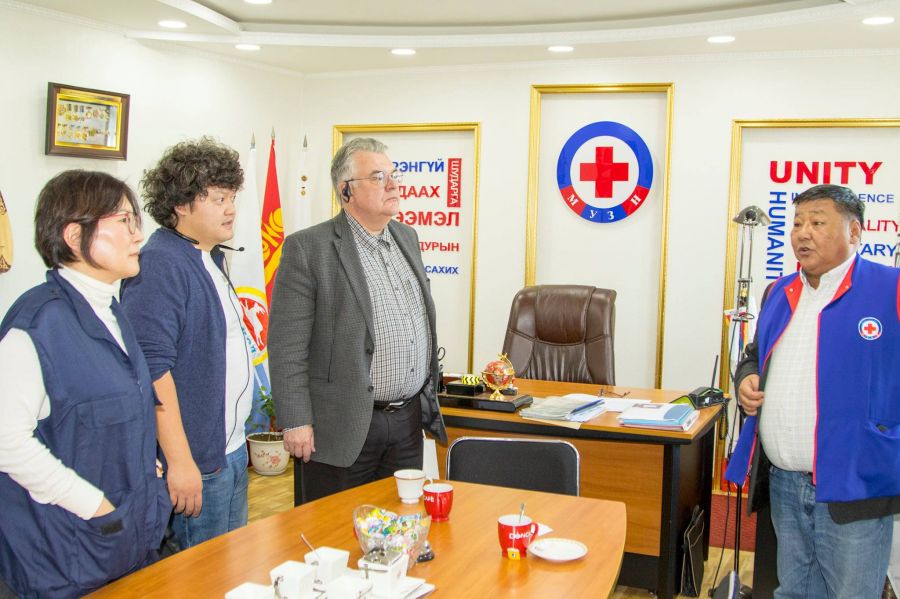 Ulaanbaatar/MONTSAME/. On October 25, the working group appointed by the Deputy Prime Minister's Order 89 (2020) organized the second day of the Workshop to Strengthen Local Emergency IMS teams with Dornod being the 8th aimag the workshop has been organized in.
WHO Representative to Mongolia Dr Sergey Diorditsa visited the local Red Cross Branch at the invitation of its head, Mr.Ganbold. Parties exchanged their ideas on potential opportunities for cooperation on healthy aging, COVID-19 prevention and mental health support.
Mr.Ganbold has been working as the head of the Red Cross Branch in Dornod aimag for 23 years and was the first person in MRCS's history to be awarded the State Award of Recognition for his accomplishments. He is also a member of the Governor's Advisory Council, the Emergency Commission and the Emergency IMS. He has worked on numerous fundraising campaigns to serve the local community.
Today, MRCS operates in all 21 aimags and 9 districts of Mongolia with over 80,000 personnel and organizes numerous humanitarian activities. Recognizing the 81 years of MRCS's operations, the Mongolian state awarded the society with the Polaris Medal in 2019.
In the case of a COVID-19 outbreak, the MRCS will provide support to frontline healthcare workers, deliver first aid, mental health support and outreach to citizens and deliver international humanitarian aid to citizens under quarantine.
Source: WHO Mongolia