Domestic flight operations started from today
Society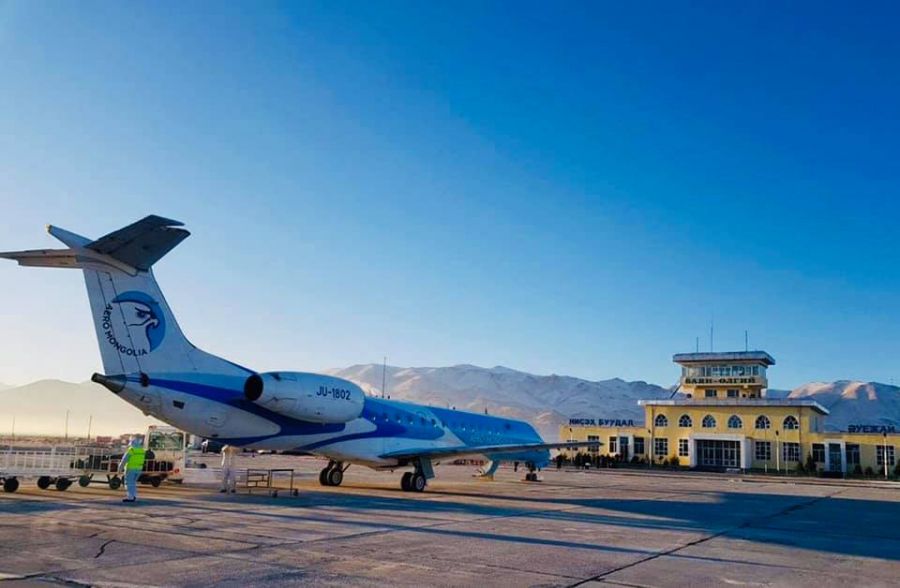 Ulaanbaatar /MONTSAME/ In connection with preventive measures from COVID-19 pandemic and shift to heightened state of readiness nationwide, domestic airliners Hunnu Air and Aero Mongolia have began carrying local citizens who stranded in strict lockdown in the capital city.
As of today, four domestic flights have been conducted from Buyant-Ukhaa international airport in Ulaanbaatar city. Buyant-Ukhaa international airport is operating for 24 hoursand disinfection works are being conducted constantly to prevent the infection of the pandemic.
Officials from Buyant-Ukhaa border specialized inspection department in cooperation with civil aviation police department and safety and security service of the National Civil Aviation Center are working to ensure the coronavirus regime at the airport, reminding passengers to get their temperatures checked, wear masks, use hand sanitizer and to be served, keeping a distance of 1,5 to 2 meters from each other.