Ministry of Health receives 10,000 PCR test kits for detection of coronavirus in saliva sample
Society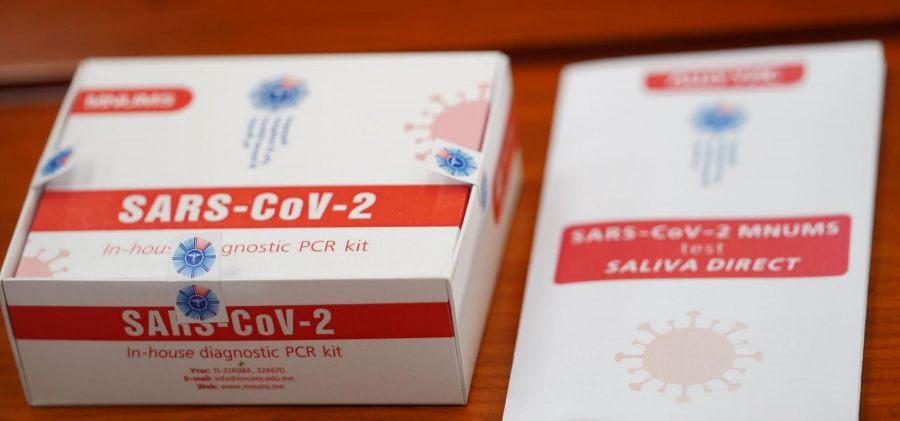 Ulaanbaatar /MONTSAME/ A new PCR test kit that detects antibodies against SARS-CoV-2 in a saliva sample, has been registered in the state registry on March 25 by the Center for Clinical Molecular Diagnosis of Mongolian National University of Medical Sciences. Today, on April 21, 10,000 test kits ordered by the Ministry of Health have been handed over.
During the event, State Secretary of the Ministry of Health Ts.Erdembileg emphasized that the test kit, which detects coronavirus in saliva, developed by Mongolian scholars, has advantages such as time-saving, cheaper, and causes less pain than a swab-the nose-and-throat test. One box of test kits will be used on 96 people and it shows its result after 90 minutes.
By the order of Minister of Health S.Enkhbold, the test kits will be allocated to laboratories of hospitals from today including the National Center for Communicable Diseases, National Center for Zoonotic Disease, National Center for Public Health, General Hospital of Sukhbaatar District, State Central First Hospital and State Central Second Hospital.
The Deputy Director of the MNUMS said that the test kit will be further introduced into practice in a wider scope.