Views exchanged on renovation project of Biocombinat
Politics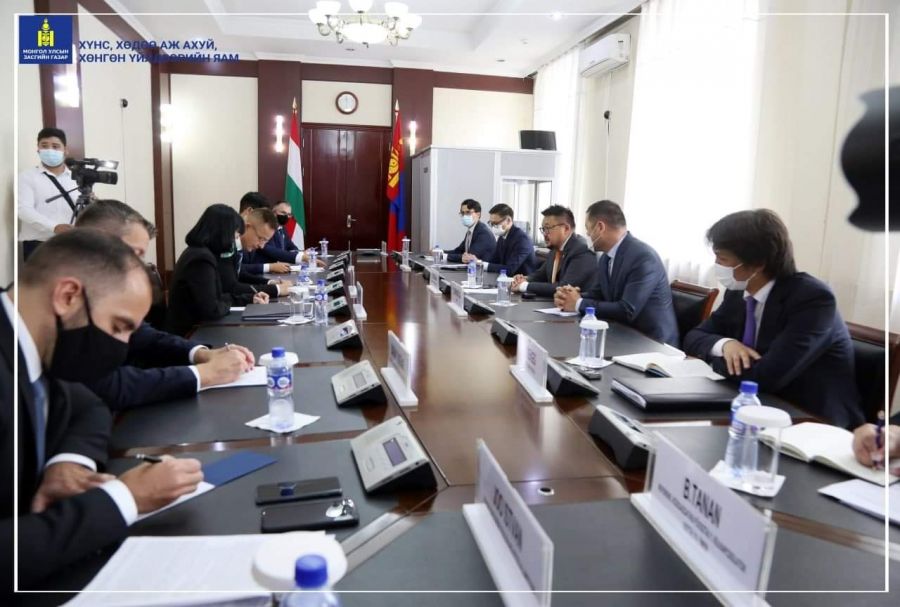 Ulaanbaatar /MONTSAME/. On July 29, Minister of Food, Agriculture and Light Industry Z.Mendsaikhan met with Hungarian Minister of Foreign Affairs and Trade Péter Szijjártó during his working visit to Mongolia.

At the outset of the meeting, Minister Z.Mendsaikhan expressed pleasure meeting with Minister Péter Szijjártó in person, and sides exchanged views on Biocombinat renovation project, which plays an important role in the cooperation between the two countries.
Minister Z.Mendsaikhan asked Minister Péter Szijjártó to provide necessary support required to start the construction of the project within August.
Moreover, Minister Z.Mendsaikhan proposed to expand business cooperation and organize relevant meetings and seminars in support of projects to be implemented in Mongolia with funding from the Government of Hungary.
The implementation of renovation project of Biocombinat is underway within the framework of the agreement on General Programme of Financial Cooperation established between the Governments of Mongolia and Hungary on January 25, 2016 in Ulaanbaatar. The project will enable the domestic production of an average of 10.0 million doses of FMD vaccine, 10-15 million doses of rabies vaccine and 20 million doses of smallpox vaccine per year, which will not only improve animal health but also reduce currency outflows.