Iron ore being exported by trucks through Khangi-Mandal
Economy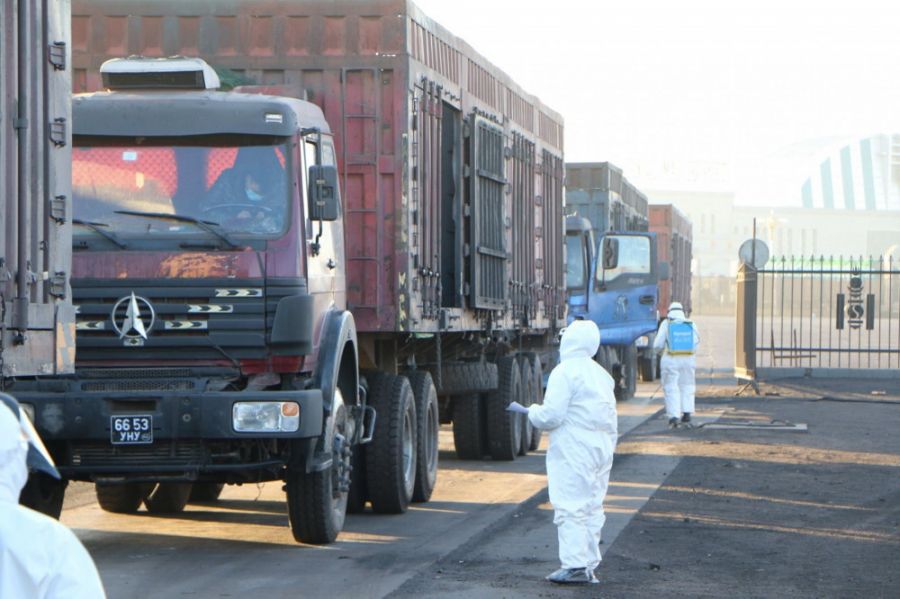 Ulaanbaatar /MONTSAME/. The Ministry of Road and Transport Development reports that mining products are being exported through four border checkpoints, namely Bayankhoshuu, Khangi-Mandal, Gashuunsukhait, and Shiveekhuren.

Despite the halt in operations at the Erlian border checkpoint of China, an agreement was reached to conduct freight transport between the two countries through the Khangi-Mandal border checkpoint. As of currently, iron ore, a product that was mainly transported by rail, is being exported by trucks through the border checkpoint.
As of October 21, Mongolia has exported 6.12 tons of iron ore to China this year. Starting from last month, an average of about 2,000 train cars of iron ore are being supplied to the Chinese market. On top of this, 200 trucks have transported iron ore in the last 14 days, reported the Ministry.
As for coal, a total of 3,046 trucks and 982 train cars have transported the mining product in the last week. Compared to the previous month, the transport of coal by trucks increased by 11.2 percent and trains by 77.3 percent. Each day, around 300-410 trucks carrying coal and 60-75 trucks carrying copper concentrate are going through the Gashuunsukhait border checkpoint. A total of 1.07 million tons of copper concentrate have been exported since the start of the year so far.
Coal export increased by 11.2 percent in October.
In connection with the Government resolution issued with the aim of increasing coal export, a terminal for container transportation has been constructed, and preparations are underway to transport coal through the terminal.