Over 50 Percent of Patients with HDV to be Treated in 2023
Society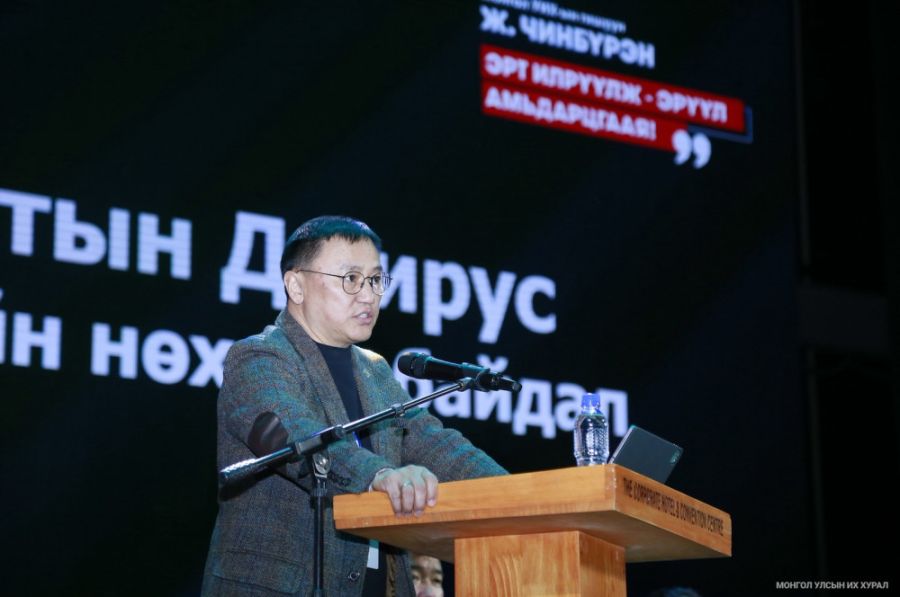 Ulaanbaatar, January 25 /MONTSAME/. Member of the State Great Khural J. Chinburen attended a consultation meeting organized by the "Hepatitis D Virus (HDV) and Hepatitis B Virus (HBV) Fighter" Society on January 23, and gave information to the citizens about the legal framework for importing hepatitis D virus medicines and the introduction of treatment, and answered their questions.
HDV, which accelerates the progression to cirrhosis (scarring), is more dangerous than HBV and HCV. Thus, patients with HDV require the medicine import and the treatment, but the process is slowed down.
Member of the State Great Khural J. Chinburen emphasized that he is going to convey the proposals to the relevant authorities and work together with the patients from now on.
In 2019, J. Chinburen organized a meeting with the manufacturer company, which was about the import of the generally recommended treatments for hepatitis D virus infection. Due to the manufacturer, the work has stopped. Therefore, he said during the meeting that it is necessary to cooperate with citizens and ensure citizens' participation in order to speed up the process of importing medicines.

As reflected in its Action Plan for 2020-2024, the Government of Mongolia has decided to continue the implementation of the "Whole Liver-Mongolia" program and set an objective to treat no less than 50 percent of the people diagnosed with HDV. In this regard, MNT 13.5 billion has been included in the 2023 State Budget.
In order to speed up the process of importing hepatitis D drugs, the people who participated in the consultation sent a petition signed by the citizens to the company that produces the drug and requested the government to enter into an agreement with the manufacturer, use alternative treatment methods for liver protection, offer discounts, and include the HDV load test in Health Insurance as soon as possible.
According to a study, 8.1 percent of the urban and rural population aged 10-64 are infected with hepatitis C virus, 9.4 percent with hepatitis B virus, and 51.3 percent of them are infected with hepatitis B and D viruses. It has decreased to 10.6 percent, but the prevalence of hepatitis D among people positive for the B virus is estimated at 60-80 percent.