Tourism cooperation discussed with Iran and Lebanon
Politics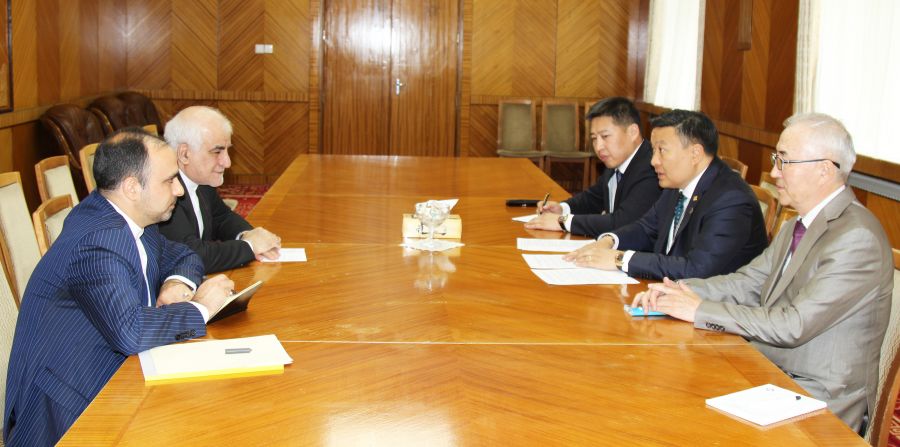 Ulaanbaatar /MONSTAME/ Minister of Environment and Tourism N.Tserenbat received Ambassador of the Islamic Republic of Iran to Mongolia Mohammad Keshavarzadeh and Ambassador of the Lebanese Republic Milia Jabbour on May 28.

At the meeting with Iranian Ambassador, Minister N.Tserenbat expressed willingness to cooperate in historical tourism and learn experience in water management. Ambassador Mohammad Keshavaezadeh noted that Mongolia and Iran have a long historical relations and pledged to focus on development of historical tourism. He informed that it is possible to temporarily display the exhibits related to Ilkhanid period in Mongolia. Ambassador also noted that scholarships for Mongolian students willing to learn Persian language are available.
During the meeting with Lebanese Ambassador, Minister N.Tserenbat expressed interest in cooperating in tourism and water management sectors. Ambassador Milia Jabbour in return expressed readiness to cooperate with Mongolia in all fields.