International photojournalists volunteer to clean up Avarga Toson Lake area
Society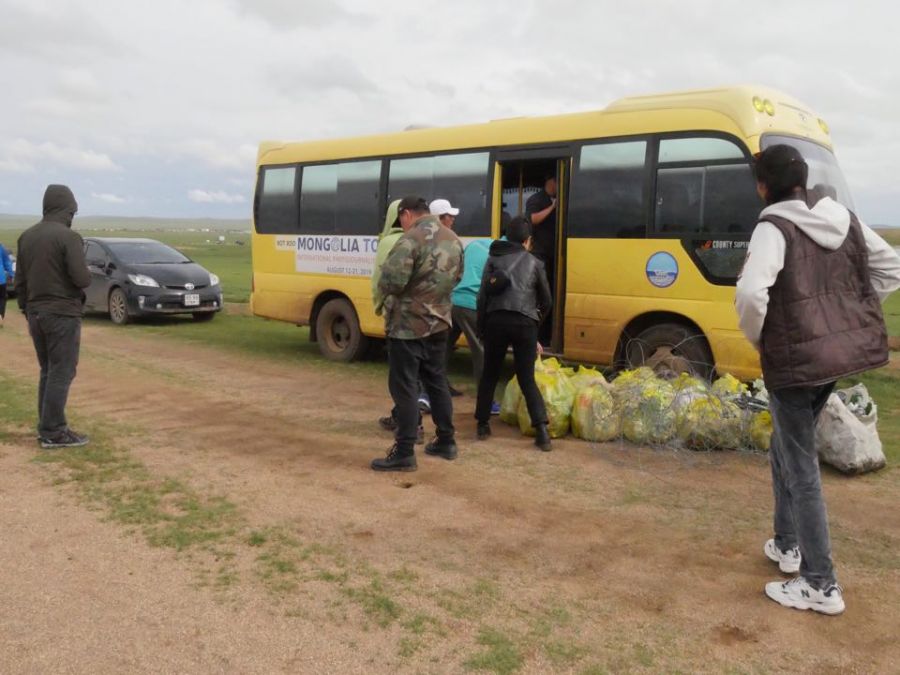 Ulaanbaatar /MONTSAME/. On the occasion of the World Photography Day, August 19, photographers from foreign news agencies travelling around the eastern region of Mongolia cleaned the area around the Avarga Toson Lake in Delgerkhaan soum of Khentii aimag.
Upon the initiative of MONTSAME national news agency and the United Association of Mongolian Photographers with support from the National Branding Council and Governor's Office of Ulaanbaatar city, "Mongolia Today" photojournalists' event is underway for the second time. Along with best Mongolia photographers, more than 20 international photojournalists from TASS and RIA Novosti news agencies from Russia, Xinhua Agency from China, Kyodo news agency from Japan, Anadolu agency of Turkey and Yonhap agency of South Korea arrived in Mongolia by the invitation of the MONTSAME News Agency. They are currently working in Dornod and Khentii aimags to enrich their photo archives with photos from Mongolia on the 80th jubilee of the Battle of the Khalhiin Gol. Moreover, an exhibition displaying their best works will open on August 21 at the Fine Arts Zanabazar Museum in Ulaanbaatar.
The "Mongolia Today" event is aimed at promoting the current development of Mongolia and its capital city of Ulaanbaatar to the world through the local and foreign photojournalists' work and updating the photo archives about Mongolia kept at the foreign news agencies.