Scholars discussing relations between Mongolia and Japan
Society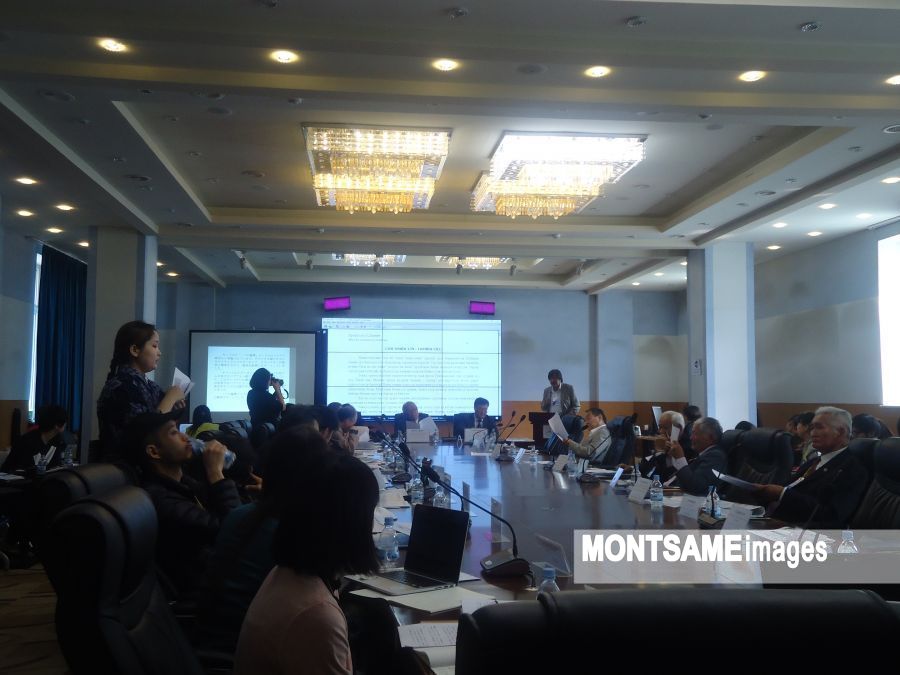 Ulaanbaatar /MONTSAME/ An international academic conference 'Past, Present, and Future of Mongolia and Japan' is taking place today at the Mongolian National University of Education.
Chairman of the Board of Directors of Soyol Erdem College Mr. Soichi Makihara delivered opening remarks at the event being co-organized by the college and the J. F. Oberlin University of Japan, emphasizing the opportunity to deepen joint research activities further.
At the conference, Doctor of Historical Science Ts.Batbayar gave a speech on 'Development of 'third neighbor' relations between Mongolia and Japan 1990 - 2000' and Head of the Mongolia-Japan relations promotion committee, Ambassador Extraordinary and Plenipotentiary S.Khurelbaatar on 'Mongolia-Japan relations: Its development and nature'. In his speech, Ambassador S.Khurelbaatar unveiled the historic fact that a visit of Mongolian Foreign Minister M.Dugersuren to Japan in 1987 was of great significance in soothing bilateral relations and creating an atmosphere of cooperation after the collapse of socialism.
"The two countries have now become partners that discuss global and regional matters and collaborate by supporting one another's stance. This can be seen in Mongolia's support for Japan to become a permanent member of the UN Security Council and Japan's support for Mongolia to join the East Asian Integration" he said while remarking that trade turnover between the two countries reached USD 700 million.