Mongolian peacekeepers conduct long-distant bicycling patrol
Society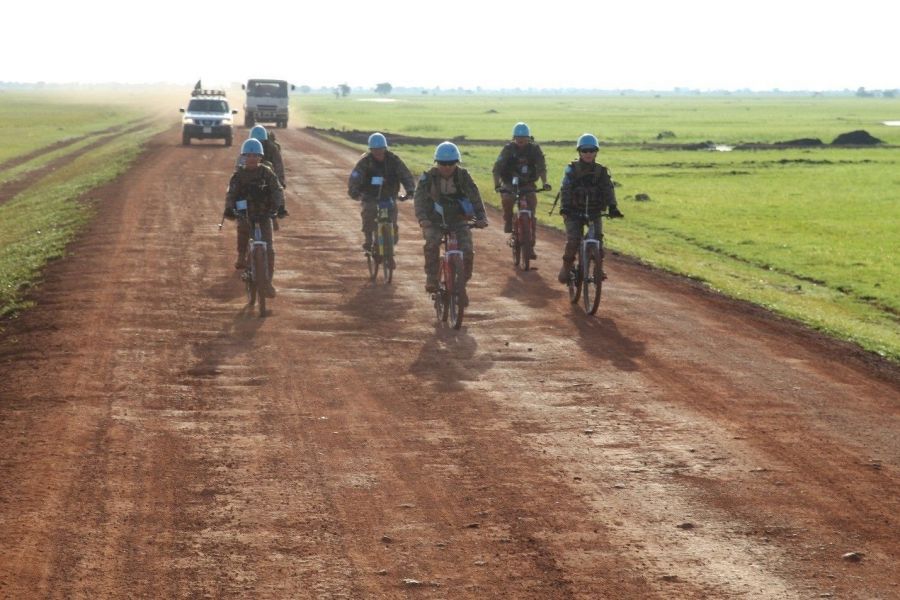 Ulaanbaatar/MONTSAME/. A squad consisting three men and two women troops of the Mongolian Armed Forces' Eighth Moto-Shooting Battalion, who are now serving in the UN-mandated UNMISS operation in South Sudan, conducted first-ever long-distant bicycling patrol in the route 'Khubilai', 'Eco', 'Arvai' and 'Delta' camps. In the hard natural and climate condition, the troops biked over 400 kilometers within four days.
Patrolling with bicycle in route Bentiu-Pariang-Jamjang and Jamjang-Pariang-Bentiu, it aimed to promote Mongolia and its armed forces, report locals about coming peace in the country, strengthen civil-military relations, promote public sports, lift up the mood of military personnel, implement the policy of new UNMISS Force Commander as well as others.
UNMISS state coordinator Hiroko Hirahara and Sector North HQ rendered support to Mongolian troops to conduct the long-distant bicycling patrol.