Cabinet meeting news in brief
Politics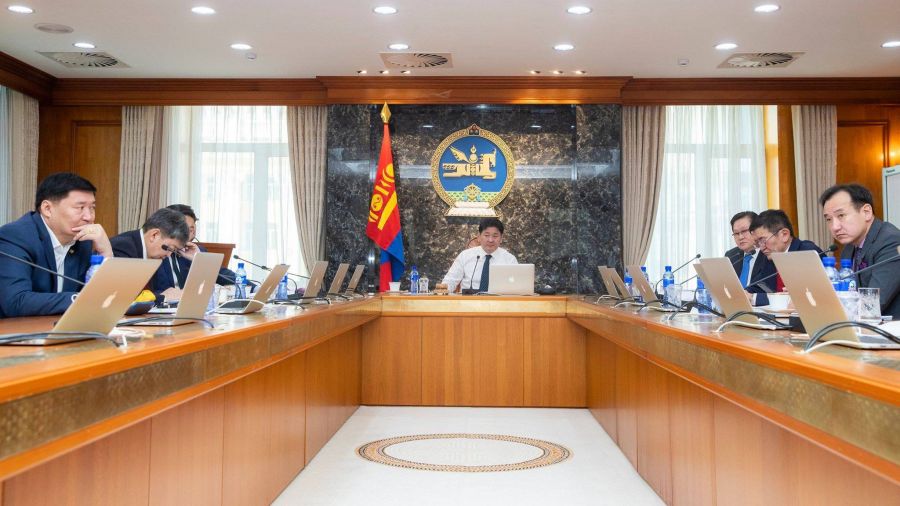 Ulaanbaatar /MONTSAME/ Following decisions were made at the regular meeting of the Cabinet dated on October 16.
- The Cabinet resolved to render humanitarian aid worth of USD 100 thousand in connection with Typhoon Hagibis hit Chubu, Kanto and Tohoku regions of Japan, causing loss of many lives and huge material damage. As of October 15, 68 people are recorded dead, another 15 people are listed as missing and dozens are reported injured. More than 110 thousand officers are taking part in rescue and reconstruction operations.
-The Cabinet backed up a draft law on ratification of general financing agreement on 'Improving Access to Health Services for Vulnerable Groups Investment Program', which will be co-implemented by the Government of Mongolia and the Asian Development Bank and decided to submit it to the Parliament.
-The Cabinet made a decision to submit a draft law to the Parliament on ratifying financing agreement established between the Mongolian Government and the International Development Association as well as a loan agreement between the Mongolian Government and the International Bank for Reconstruction and Development within Development Policy Financing of the Second Economic Management Support Operation.
-The Cabinet considered it proper to urgently discuss the issue on setting up National Geological Office at the Parliament. By founding the National Geological Office, opportunities will be created to develop geological study in line with international standards and raise competitiveness of mining sector at global market.
-The Cabinet resolved to allocate MNT 500 million from Government Reserve Fund for filming documentary and feature film that tell about life and historic truth of Prominent Political and Social Figure, Hero of the Mongolian People's Republic, Hero of Labor, Marshal Tsedenbal Yumjaa. Film shooting is at 89 percent and actors and artists of Mongolia, Russia, China and India are taking part in the film.