Mongolia and Russia discuss impacts of Mongolian hydropower projects on Lake Baikal
Politics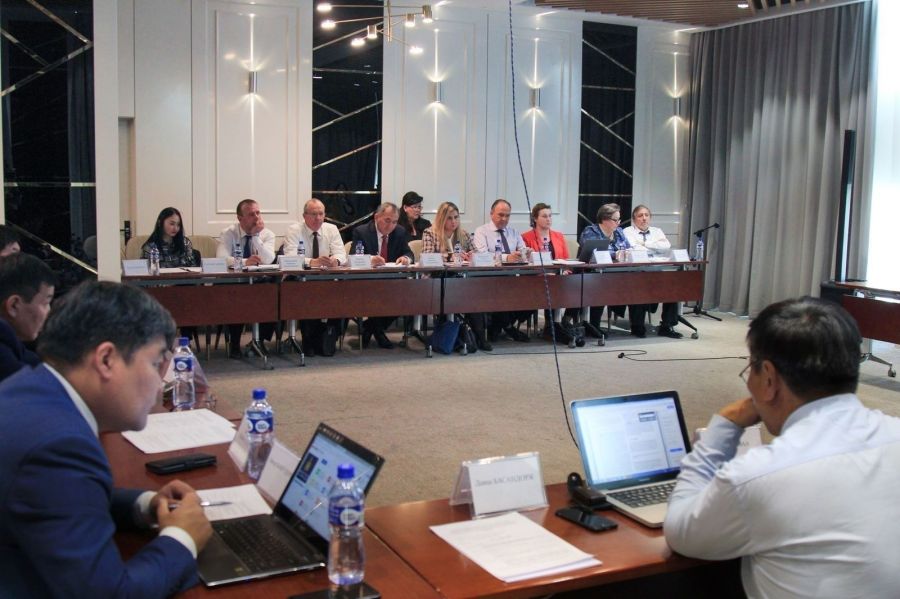 Ulaanbaatar /MONTSAME/. Yesterday, October 16, a second meeting of Mongolia-Russia joint working group regarding issues of water facilities planned by Mongolia on the water catchment area of the Selenge River was held in Ulaanbaatar. The meeting touched on works that have been completed since the first meeting in 2017 as well as future plans.
To be specific, presentations were delivered from the Mongolian side on a study being made on the Eg River Hydroelectric Power Plant's impact on biological diversity of the Selenge River and Lake Baikal and environmental impact assessment of Shuren Hydrolelectric Power Plant and a project of a water collection facility with flow control on the region surrounding the Lake Baikal and Selenge River basin. For their part, Russian delegates presented their position on the aforementioned studies and research and suggestions on Erdenet Mining Corporation's project on acid mine drainage treatment at its processing factory.
Present at the meeting were Secretary of State of Ministry of Environment and Tourism and Mongolian delegates led by Ts.Tsengel, head of Mongolia's side of working group regarding issues of water facilities on the water catchment area of the Selenge River and Russian delegates led by Nuritdin Inamov, Director of the Department for International Cooperation of the Ministry of Natural Resources and Environment of the Russian Federation and head of the working group's Russian side.
Mr.Ts.Tsengel said that all information vis-à-vis the projects of water facilities is provided to the Russian side each and every occasion in order to maintain transparency and expressed his confidence that the two countries will reach mutual decision and understanding through active commitment and talks.
President of the Mongolian Energy Association D.Ganbold, who chaired the meeting, said "Since the issue of the Eg River hydroelectric power plant project designed for improvement of water supply has been under discussion by Mongolia and Russia, any misunderstanding or disputes should be avoided in terms of multiparty laws as the issue is about cross-border water resources. Today's meeting culminated in a protocol leading to advancement in talks concerning the water facility projects by Mongolia, which not only affected by economic and ecological problems, but also political factors. Therefore, it is of great importance for us to reach an agreement based on studies and talks being carried out by working groups and scholars".
The Russian delegates at the meeting noted that a complex environmental, social-economic assessment should be performed on Mongolia's energy and water supply projects' impacts of the Lake Baikal.