'Chinggis Khaan Cup' international open championships held
Sports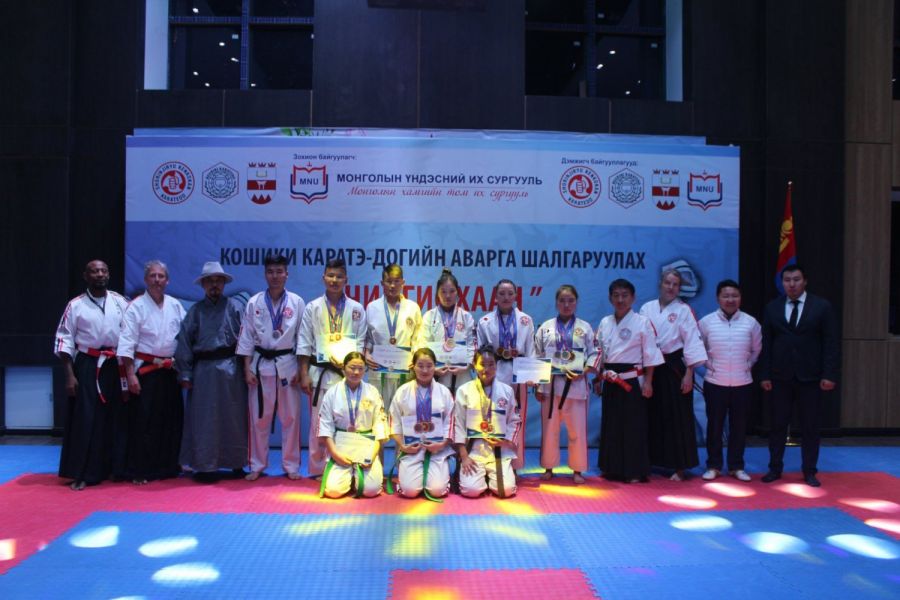 Ulaanbaatar/MONTSAME/. International Open 'Chinggis Khaan Cup' Koshiki Karatedo Championships was organized on October 12-13 at Mongolian National University /MNU/, Ulaanbaatar.
Aimed to develop and popularize super karatedo in continents, especially in Mongolia, the tournament was co-organized by MNU, Mongolian National Olympic Committee, World Koshiki Karate Federation, Karate-do University of Switzerland and others.
The tournament was held in three categories 'Kata', 'Bunkai Kumite', and 'Kumite' and selected winners in different gender, age and weight categories.