ROK-Mongolia Takes the First Step in Personnel Administration Cooperation
Society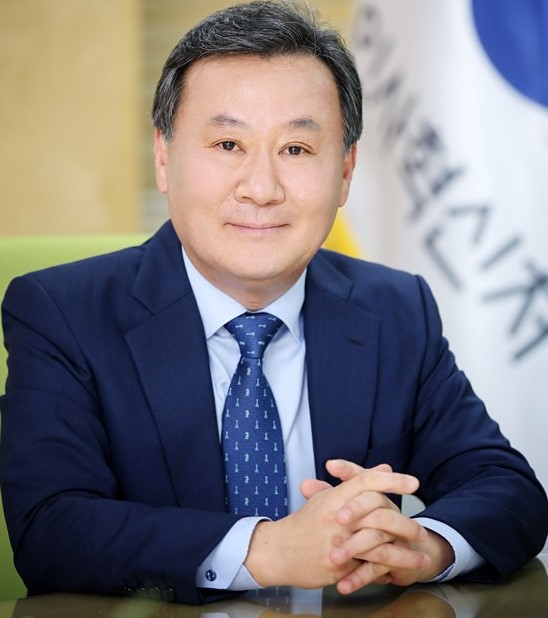 An article by Hwang Seo-chong, Minister of Personnel Management of Republic of Korea
Where would the most eyed tourist destination in the world these days be? It is 'Mongolia' which is only 3 and a half hours' flight away from Korea. The World Tourism Organization (UNWTO) selected Mongolia as the No.1 emerging tourist destination this year. We can feel it in Korea, too. The number of Koreans visiting Mongolia has soared from 7,000 people in 2000 to 86,000 people in 2018. Demand for flights between Korea and Mongolia also surged and multiple airliners began operating this year since the first flight to Mongolia 30 years ago.
I believe one of the reasons why Koreans travel to Mongolia is the exotic natural scenery that we do not see in Korea. Mongolia is also our close neighbor culturally as Korea and Mongolia have shared in history and tradition for hundreds of years. Some of our culture, which is still alive today, was influenced by Mongolia such as Korea's traditional bridal crown called Jokduri, red dots on a bride's face called Yeonji Gonji, ox bone soup called Seolleongtang, and a traditional deep-fried snack called Yakgwa. Official diplomatic ties between Korea and Mongolia were established in 1990 and next year will celebrate their 30th anniversary. The two countries have treaties in various areas including trade, investment, tourism, and social security, and have had active exchanges.
This year marks an important first step in cooperation in the field of public personnel administration between our two nations. In March, on a beautiful spring day in Seoul, the Cabinet Secretariat of the Government of Mongolia (Minister of Mongolia, Chief Cabinet Secretary Mr. Luvsannamsrai OYUN-ERDENE and the Ministry of Personnel Management of the Republic of Korea signed a MOU on cooperation. In September, 4-day workshops were held in Ulaanbaatar, Mongolia, to share experiences of the two countries on public personnel recruitment exams and performance management. It provided a meaningful occasion to pool together experiences in public personnel administration in the process of national development in both countries, and to discuss solutions to pending issues together. In October, a group of Mongolian trainees visited Korea and had an in-depth discussion on public personnel administration issues, which were not dealt with during the local workshop in Mongolia, and on the future direction of cooperation.
Since the establishment of the government, Korea has taken the public personnel system very seriously for it to be a successful government operation. A year after the official birth of the government in 1948, "the State Public Officials Act" was enacted, laying out the basis of personnel administration. With each government, different environments have brought changes to personnel systems as well. However, whatever the government may be, the principle of personnel administration remained the same, making society of competent and trustworthy public officials. In particular, 'the Ministry of Personnel Management' was launched amid the public's desire for fundamental reform of the civil service in 2014.
"The Constitution of the Republic of Korea" guarantees "a right to hold a public office' for anyone eligible. Also, "the State Public Officials Act" stipulates the principle of a merit system. Accordingly, public servants are chosen by the principle of an 'open competition recruitment exam' for which anyone without any prohibition of qualification may apply. For some fields in need of special expertise, experienced workers are separately hired. In particular, the Korean government is strongly promoting a balanced personnel policy so that various talents of the society can be equally employed by the government including women, the physically challenged, and those from local areas, etc. The government has also continuously improved its performance evaluation and employment/wage system, etc. so that those who enter public service can be evaluated as to their ability and performance for promotion. Lately, it is endeavoring to innovate the fundamental culture of the public servants for them to tackle issues actively and preemptively and produce the outcomes that the public expects.
I am aware that Mongolia is also pursuing HR innovation as one of the core tasks of reforming the government. I heard that "the revised Civil Service Act" became effective this year, and open recruitment was conducted for the first time in November this year. I also learned that a dedicated office for HR management would be installed in the Cabinet Secretariat of the Government of Mongolia within this year. I could feel Mongolia's passion and sincerity toward innovation through the recent series of exchanges such as an MOU and workshops.
Our bilateral cooperation in the area of personnel administration has just begun. The Ministry of Personnel Management will provide active exchanges and support so that personnel administration will become a major cooperation area between Korea and Mongolia.
Mongolia has always been a stronghold for exchanges between the East and the West since ancient times due to geographical factors. In particular, various cultural heritage was spread through 'the Steppe Route', one of the Silk Roads, that crosses Mongolia. I hope that the cooperation in the field of public personnel administration which began this year will pave an invisible Steppe Route to contribute to transforming the Mongolian government and creating a reliable civil service.