10 Mongolian companies selected to export in the U.S. market
Economy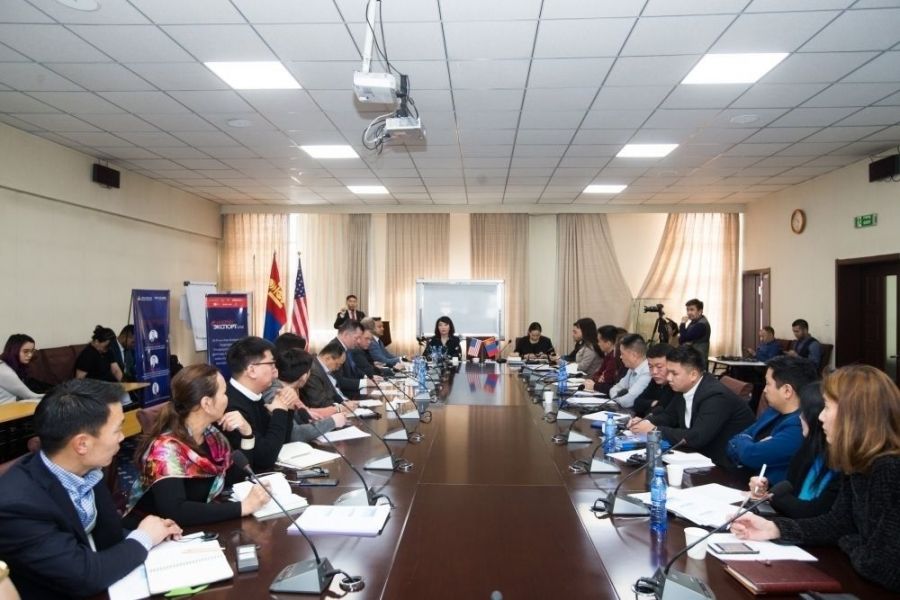 Ulaaanbaatar /MONTSAME/ 10 Mongolian companies that will export products to the U.S. market have been selected. Specifically, "Аriunaa Suri", "ТESO", "Khaadiin Ger", "Gazar Shim", "Resort world Terelj", "Negun cashmere", "Mongema", "Bayangongor LLC", "Global Nomadic Product", "Munkhbumuud LLC" have been chosen in selection of joint program 'Let's Export to America' being realized by Mongolian Brand Association NGO in partnership with the Asian American Chamber of Commerce (AACC).
In the framework of the program, four consultants from the AACC namely FAO Global's CEO Brandon Hughes, Head of Asia-Pacific Strategy of the company Cameron Johnson, Managing Director of Ross Law Group Gary Ross and CEO of Columbia China League Business Advisory Co Joel Gallo worked in Mongolia.
The experts from the U.S. conducted special training to our businesses on opportunities to export their goods to the U.S. market, making project evaluation and offering advice and guidance on international strategy, export consideration, and operational improvements that could be made.

The participant companies of the program will export goods such as leather, cashmere and textile products, dairy products--milk, curds and melted butter. Representatives of the selected companies will visit Washington, D.C at the invitation of the AACC within the first quarter of 2020, presenting their products and service, creating business network and launching cooperation.
During the selection of the program 'Let's Export to America', the Asia America Chamber of Commerce signed memorandum of cooperation with Mongolian SME Development Fund and Mongolian Brand Association NGO. 'Ross Law Firm' headquarters in New York city, USA also signed a memorandum of cooperation with 'Batula Law Firm' of Mongolia. By doing so, the two law firms will provide legal advice for Mongolian entities to enter into the U.S. market.