Vision-2050 Policy Document to encourage middle class
Society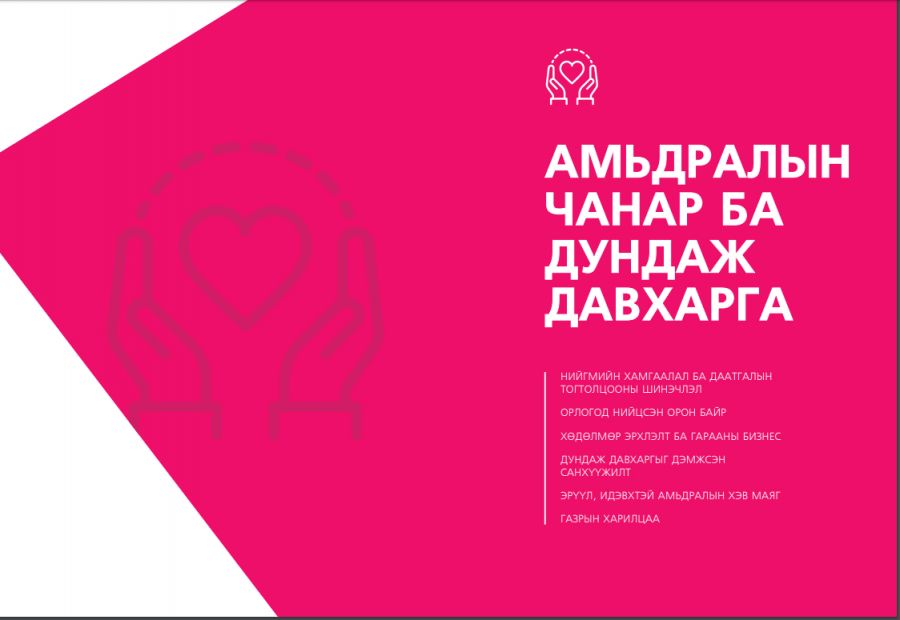 Ulaanbaatar /MONTSAME/ The 'Vision-2050' is a policy document, which was formulated by a working group comprising of 1500 people, including scholars, experts and state secretaries of 13 ministries, heads of some government agencies, authorities of universities and representatives of non-government organizations. According to the Prime Minister's order No: 52 dated April 30, 2019, the working group analyzed development stages of the past 30 years of Mongolia and formulated the policy document that will define long and mid-term development policy until 2050. We are presenting 9 fundamental goals of the development policy in detail.
Expanding the middle class is a gateway to eliminate inequality. Satisfaction of the middle class to their life play major role in sustainability of the country's social and economic situation and politics.
According to the household socio-economic sample survey, around 59-60 percent (by 67-200 percent definition of median income) of total population of Mongolia is being included in the middle class. Though the data shows a bit decrease in the last three years, it is observed that the scope of the middle class has dramatically expanded since 2008.
Mongolia has no special policy on expanding its middle class and supporting them. Therefore, the Vision 2050 policy document set a goal to bring 80 percent of total population at the middle class by 2050, by encouraging employment, sustainable raise of household income, providing with accommodation that satisfies their need, creating conditions to run competitive family business and self-sustaining living in favorable investment environment and providing conditions to live satisfied.
This goal comprises of the following objectives:
1. To develop social protection service that ensures life guarantee
2. To create condition for providing with accommodation that meet affordability of families and their demand

3. To promote employment, to raise competitiveness of small and medium sized businesses by developing their ability and skills for running business

4. To save the middle class from risks by rendering financial services that support them

5. To back up citizens and families who lead active lifestyle and to create friendly environment for physical activities and sports

6. To ensure equality, justice, national economic security and sustainable development in a way of introducing smart and citizen-centered, integrated land management system