Prime Minister meets young entrepreneurs
Politics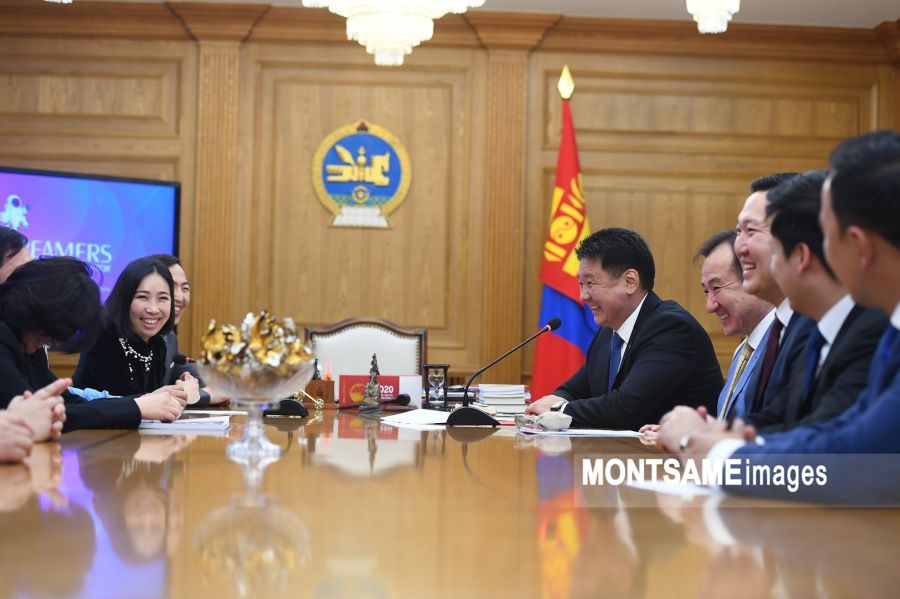 Ulaanbaatar/MONTSAME/. Yesterday, May 26, Prime Minister U.Khurelsukh met with representatives of 'Dreamers' association of young entrepreneurs, owners of startup companies and founders of tech-based companies.

At the beginning of the meeting, Prime Minister said that the Government of Mongolia would fully support them who are introducing innovation by using technological advancement in the era of information. Present at the meeting were Minister of Foreign Affairs D.Tsogtbaatar and Member of Parliament N.Uchral.
Young entrepreneurs submitted to the PM a draft policy proposal on the government's support for startups. Upon receiving the document, the PM instructed the Foreign Minister to study the feasibility of the proposal and prepare for its realization.
Despite the adoption of the Law on Innovation, its implementation is insufficient and slow-moving; therefore the government will work for the adoption of follow-up regulations and other related laws, involvement of IT companies in tax incentives, and financial support as well as the development of legal environment, said the PM.
Today, a digital space plays a greater role than the real space in society, its development, relations of humankind, and existence. During the meeting, there was a suggestion that if Mongolia becomes an unlimited free zone for startups, it would directly support the development of this sector.