EU assistance for Mongolia increased to USD 11 million
Society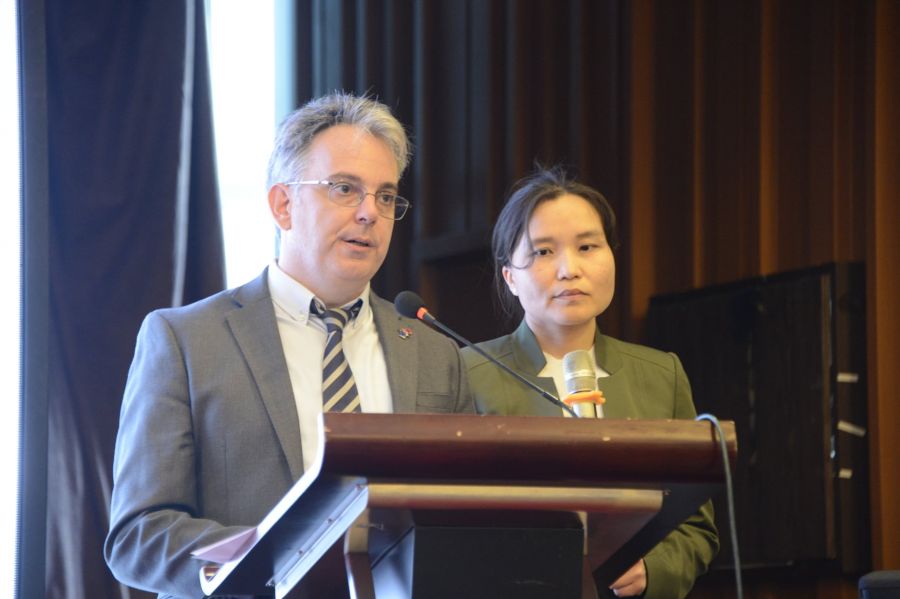 Ulaanbaatar /MONTSAME/. On October 7, during a discussion on supporting small and medium enterprises Cooperation team leader of EU Delegation to Mongolia Pierre-Yves Lucas informed that a decision has been made to increase the assistance being given to Mongolia to USD 11 million.
The assistance is to be used for reducing the pandemic's negative impact on SMEs and overcoming difficulties. Furthermore, a financing agreement was signed with the Ministry of Finance in May for a grant of EUR 50.8 million in the next 4 years and EUR 16 million of it is ready to be provided in the coming week as starters, he reported.

The discussion was jointly organized by the workforce of the Governor of Ulaanbaatar city, and the SME development support team of the European Bank of Reconstruction and Development (EBRD) in the framework of the EU program on increasing financial accessibility for SMEs and support the economic diversification of Mongolia. 200 representatives of entities operating in trade, production and service sector in the capital city participated in the discussion, covering topics such as solutions for overcoming the economic depression caused by the pandemic, and the importance of strategy and finance, human resource management, and IT and digitization.
Ulaanbaatar city General Manager T.Gantumur said during the discussion, "With plans to develop Ulaanbaatar city into having 5 sub-centers, construction of the sub-centers of Bayankhoshuu and Selbe is underway. Following their completion of the construction, infrastructure will be developed, increasing the numbers of schools, kindergartens, hospitals as well as job opportunities in the trade and service sector. So far, there has been no independent laws and legislation on trade and service sector. And we currently face the necessity of properly defining the legal environment of introducing new types and advanced technology."
With 45.6 percent of the total population – 1.4 million people living in the capital city, over 70 percent of the country's business owners are based in Ulaanbaatar, running their operations in over 60,000 locations. Wholesale and retail take about 90 percent of the domestic sales and 17.3 percent of the GDP of Mongolia.