1,340 beds available in Ulaanbaatar hospitals for COVID-19
Society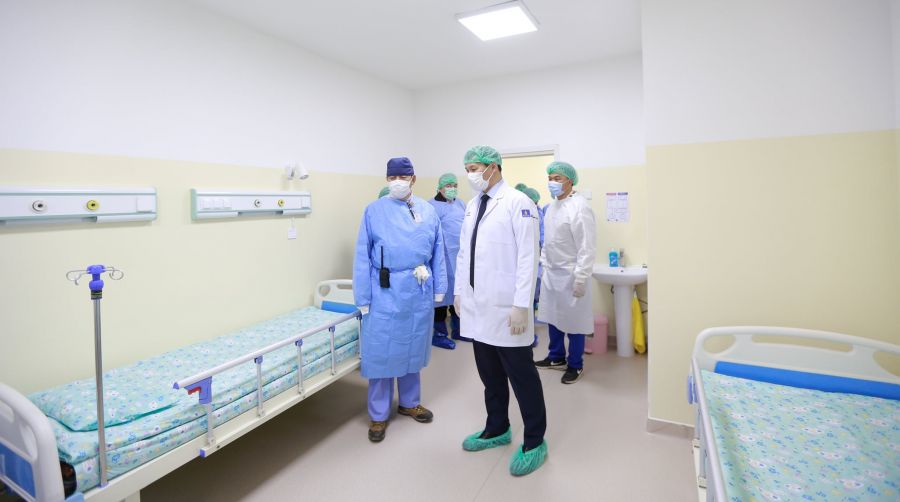 Ulaanbaatar /MONTSAME/. A total of 1,340 beds are available at three hospitals in Ulaanbaatar for urgent situations, and 10 percent of the beds will be utilized for intensive care treatment.
440 beds have been prepared at the Central Military Hospital, 400 beds at the National Center for Communicable Diseases (NCCD) and 500 beds at the new maternity hospital in Yarmag as the ongoing lockdown continuing until December 1 as an effort to reduce the extent of COVID-19 spread.
Minister of Health T.Munkhsaikhan assured that intensive care units are being expanded with additional medical equipment and beds in case of necessity.
As of 11 AM, November 17, Tuesday, Mongolia has 434 confirmed cases of COVID-19, 18 of which are cases of community transmission confirmed in Ulaanbaatar, including nurses and doctors infected with the disease while being on COVID-19 duty, and 4 cases in Selenge aimag.
100 COVID-19 patients are being treated at the NCCD at this moment, and 2 of them are in serious conditions, 21 in less serious conditions while 77 are showing mild symptoms.