V.Enkhbold: UN Security Council reform should be continued in transparent manner
Society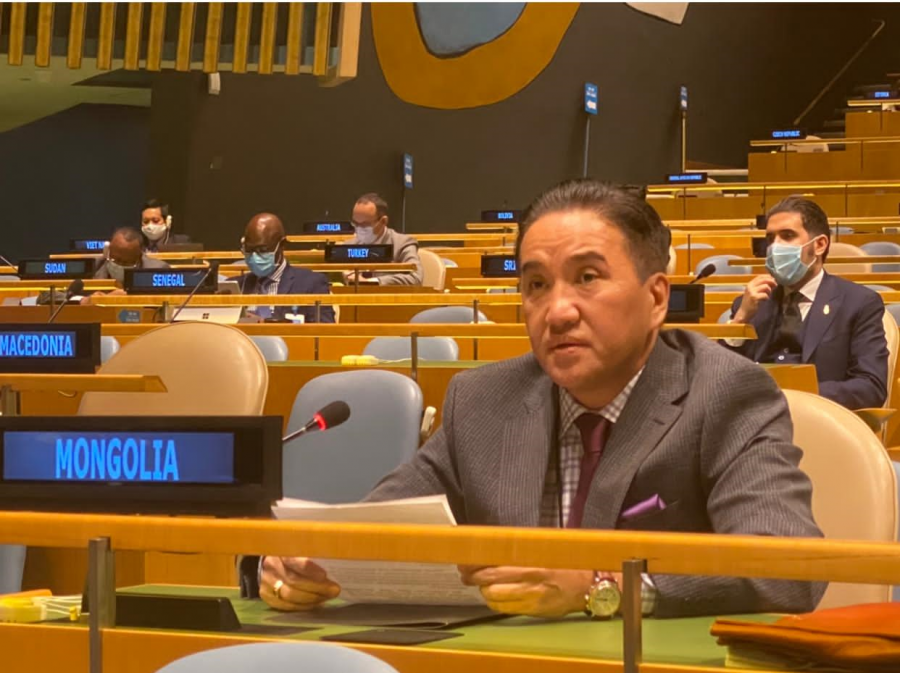 Ulaanbaatar /MONTSAME/ Plenary Meeting the 75th Session of the UN General Assembly on the reform of the United Nations Security Council took place on November 16 in New York, USA.
In his opening remarks addressed at the plenary meeting, President of the 75th Session of the UN General Assembly Volkan Bozkir said "The globally spread COVID-19 pandemic and the scope of actions being taken by the UN show that the need to reform the Security Council still exists. The UN can accomplish its main goal if it has ability to overcome any disaster and crisis effectively."
Permanent Representative of Mongolia to the UN V.Enkhbold attended the meeting and expressed Mongolia's position. In his speech, he remarked that as enormous changes have been made globally in 75 years of period since the establishment of the UN in 1945, it is proper to continue and forward intergovernmental talks on the Security Council reform transparently, ensuring engagement of all member states in compliance with current political and geopolitical situation, according to the UN Charter goals and its principles. "Membership should be expanded in permanent and non‑permanent categories, and the veto power should be either abolished or restricted, particularly in the context of action under Chapter VII of the United Nations Charter." Further, he called for the adequate representation of all regions in membership categories based on equitable geographic distribution, particularly for such unrepresented or underrepresented regions as Africa and Asia.