Wooden spoon with silver decorations
Art & Culture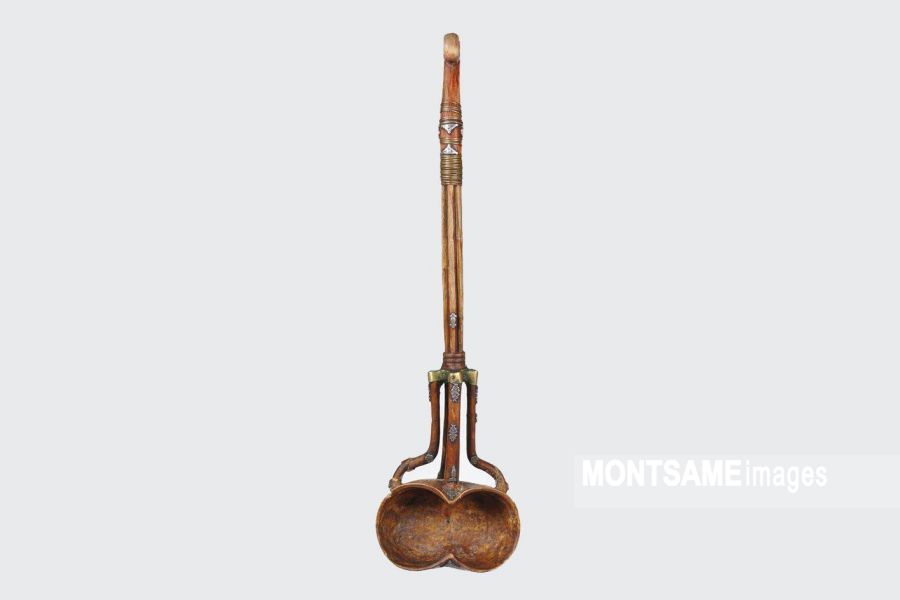 Bayan-Ulgii /MONTSAME/ A wooden spoon with silver decorations is one of the precious exhibits at the Local Museum of Bayan-Ulgii aimag.
The spoon is preserved in ethnographic exhibits' hall of the museum and it dates back to the mid-20th century. Total length of the spoon is 54 cm, its handhold length is 46 cm, diameter of the brim is 15 cm and it weighs 315 gr. Citizen of Ulaankhus soum of the aimag named Sansyzbai sold it to the museum in 1960.
The spoon is made of dogwood (cornus). And 24 pieces of silver decorations with artistic craftsmanship are reset in its neck and handhold parts.
The Kazakh people have been making various wooden spoons in accord with their use purposes. Although it is designed with one handhold, its head part has one or double heads. Rich families used to ornament handhold of the spoon with silver decorations and hang owl feather on it.