Bogd Khaan Palace Museum: Peace and Happiness Gate
Art & Culture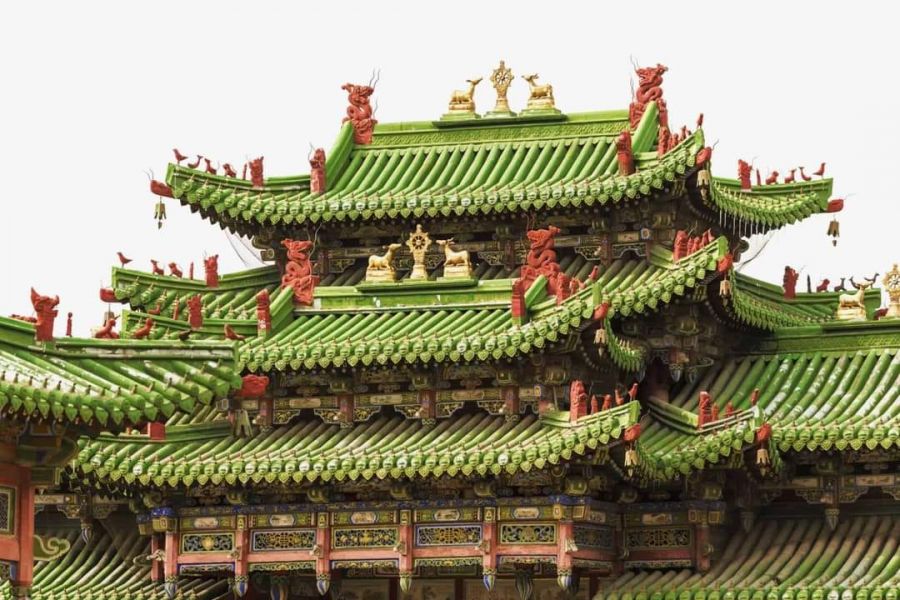 Ulaanbaatar /MONTSAME/. On December 29, 1911, the VIII Bogd Jetsundamba Khutugtu was proclaimed the Sun Radiant, Myriad-Aged and Theocratic King of Religion and State with Absolute Power of Mongolia elevated by his folks following the victory of the struggle for freedom of the Mongols led by the VIII Bogd Jetsundamba.

The Peace and Happiness Gate or Andi-men was built between 1912 and 1919 in front of the Imperial Palace symbolizing the independence of Mongolia.
This grand gate comprises eight main pillars and seven terraced roofs, and is decorated with carvings of curlicue patterns and animal images as well as paintings of the popular novel in Eastern Buddhist countries, myths, the Four Guardian Kings, and the Eight Auspicious items.
It consists of 108 different types and methods of wood interlocking joints, and not a single nail was used.
The gate was designed by architects "Zorigt" Baajav, Sanjid, and Tejaan, and professional carpenters, smiths, craftsmen, and artists from the four Khalkha provinces and five "shavi" regions were invited to work for the construction of it.