Erdenedelger Bavlai appointed Khan Bank's New Deputy CEO
Economy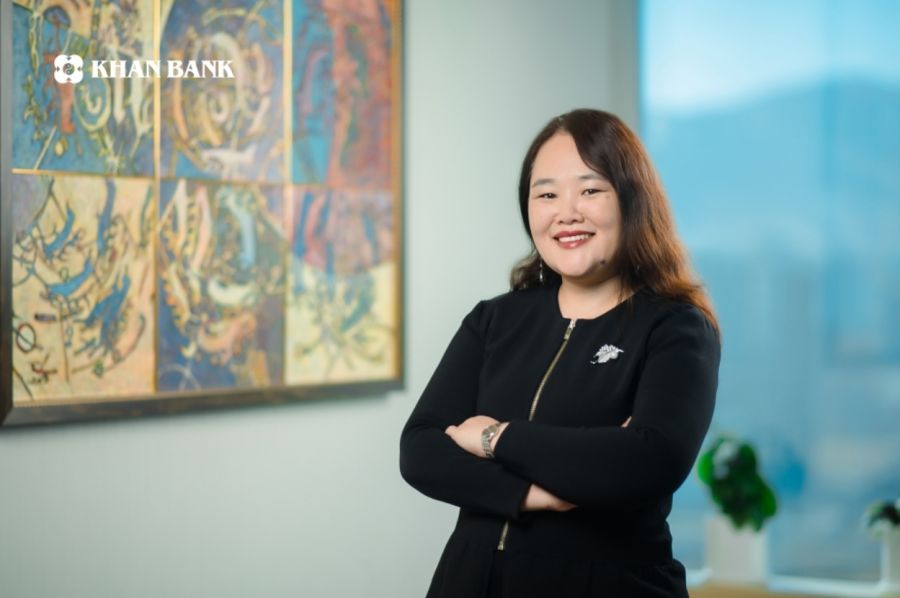 Ulaanbaatar /MONTSAME/. Khan Bank today, January 11, announced the appointment of Ms. Erdenedelger Bavlai as the Bank's new Deputy CEO, effective January 8, 2021.

Starting her professional career as an economist at the Bank of Mongolia in 1994, Ms.Erdenedelger joined Khan Bank in 2010 as the Head of the Treasury Department, advanced to Director of Treasury and Investment Banking in 2012, and has held the position of Vice President of Corporate Banking since 2018, emerging as one of Khan Bank's talented leaders.
Widely known for her expertise as an accomplished professional in banking, specializing in finance, investments, treasury, and corporate banking, Ms.Erdenedelger holds a bachelor's degree in banking and finance from University of Finance and Economics of Mongolia, a master's degree in economics from National University of Mongolia, and a master's degree in Public Administration from Indiana University in Bloomington, USA, in 2003.
She has successfully managed the Corporate Banking activities of the Bank through the delivery of a full range of banking and financial services including short and long-term financing to the major corporate enterprises and companies operating in Mongolia.
In addition, within the scope of Khan Bank's goals to attract long-term funding to support its growing number of small and medium sized enterprises (SMEs) and its corporate business portfolio, she has been at the forefront of raising more than 1.1 billion USD funding from international financial institutions over the past decade, which has provided significant support to the country's economic growth.
"The Board of Directors of Khan Bank emphasizes the breadth of knowledge and professional expertise, as well as the innovative approaches and leadership qualities of Ms. Erdenedelger, who has been an integral part of the Bank's senior management team, will greatly contribute to the future business growth of the Bank in her new role and strengthen its current position in the market by taking it to the next level" reads the press release by the Khan Bank.
Khan Bank, with over 550 branches nationwide, has created the nation's largest digital banking network and ranked 4th among the Top 100 Entities of Mongolia, selected by the Government of Mongolia and Mongolian National Chamber of Commerce and Industry, for the fourth consecutive year.
As of September 30, 2020, having met all the prudential ratios set by the Bank of Mongolia, Khan Bank reached MNT 1.2 trillion in total equity and MNT 11.1 trillion in total assets, making up 31.5 percent of the banking industry and affirming Khan Bank's leading position in the market.