Mongolian President Khurelsukh holds call with his Chinese counterpart Xi Jinping
Politics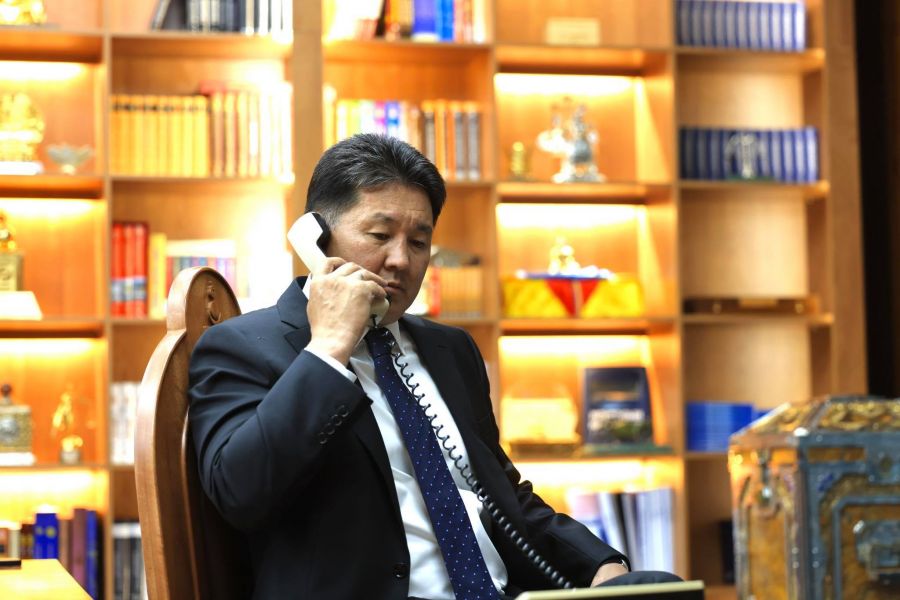 Ulaanbaatar /MONTSAME/. On July 16, President of Mongolia Khurelsukh Ukhnaa held a telephone conversation with President of the People's Republic of China Xi Jinping.
The President of Mongolia expressed gratitude for the Chinese President for the congratulatory messages conveyed to him for the election as a head of the state of Mongolia and on the occasion of Mongolia's National Naadam Festival. He then extended congratulations to Xi Jinping, who is also the General Secretary of the Chinese Communist Party, commemorating the centennial of the Chinese Communist Party.
During the phone conversation, the heads of states of Mongolia and China exchanged views on a wide range of issues concerning the bilateral relations and regional and international cooperation, and affirmed to collaborate in promoting the Mongolia-China comprehensive strategic partnership further.
The two presidents also noted their content with the active cooperation of Mongolia and China amid the challenging circumstances of COVID-19 and effective partnership and mutual assistances provided in pandemic responses. The conversation also highlighted the importance of keeping the frequency of reciprocal high level visits and strengthening the cooperation between political parties from the two nations.
During their conversation, the presidents pledged to enhance their cooperation towards coherent implementation of each of their development policy and programs and the increase of bilateral trade turnover to MNT 10 billion in coming year, and maintain the normal trade and economic cooperation with the help of improved pandemic preventative measures at border checkpoints.
Large-scale minerals, infrastructure and agricultural projects as well as their tangible contribution are essential to improving the livelihoods of the peoples, mentioned the presidents during their conversation. The Chinese side noted that China is ready support cooperation projects and programs put forward by Mongolia and to import more products from Mongolia.
The presidents underlined that deepened environmental cooperation aligns with the interests of the regional countries and stated to carry out projects to tackle desertification and dust storms.
Two presidents noted about the progress made in the Mongolia-Russia-China economic corridor program implementation and vowed to give support to enterprises in order to advance the development project on Russia-China gas pipeline to transit through Mongolia.
Expressing their willingness to continue with their close cooperation in regional and multilateral cooperation mechanisms, Mongolian and Chinese Presidents agreed to maintain close working cooperation and meet in person once the pandemic subsides.