Mongolians in France participate in Marathon du Mont Blanc
Sports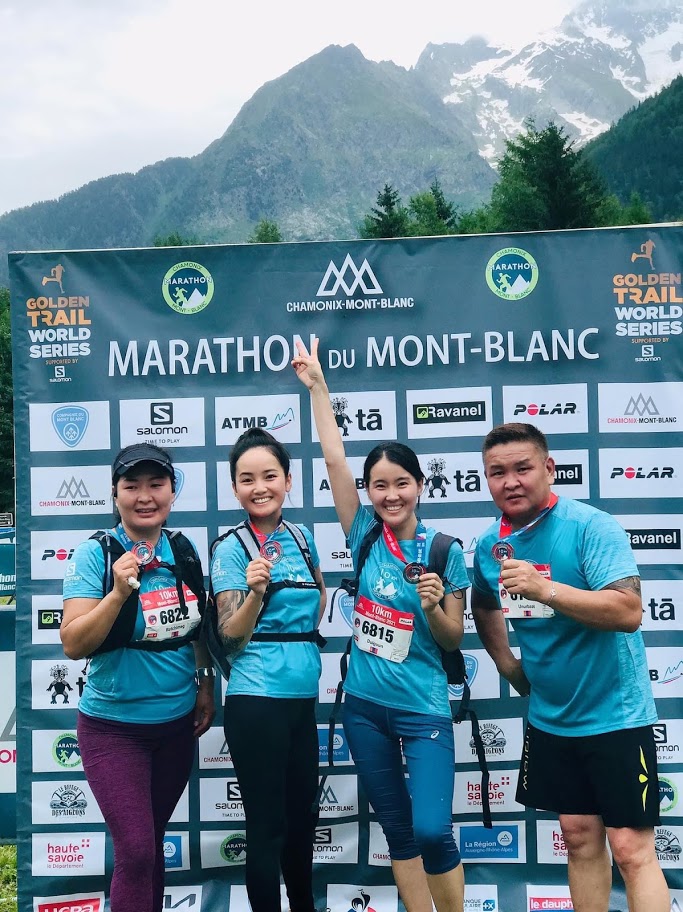 Ulaanbaatar /MONTSAME/ A Mongolian team successfully participated in Marathon du Mont Blanc, an annual marathon distance alpine trail running event held in Chamonix, France, bringing the state flag of Mongolia to the top of Mont Blanc, the highest mountain in the Alps. A team of six Mongolians working and living in France, namely Ts.Azbileg, B.Baigalmaa, Ts.Batchimeg, E.Dulguun, B.Delgermaa and B.Unurbat, ran in the event.
Marathon du Mont Blanc that has been run since 1979 is a major international competition annually participated by more than 10,000 runners from over 80 countries. As a lot of people register for the competition, a draw takes place to select the participants. Six members of the Mongolian Runners club of Mongolians in Paris were thus selected to participate in the competition.
This year, however, the number of participants was limited to only 4,000 due to the pandemic. In Marathon du Mont Blanc with 7 different races (90km, 42km, 23km, 20km, 15km, 10km, 3.8km), Ts.Azbileg (05:45:31) and B.Baigalmaa (05:00:44) ran in the 23km race and Ts.Batchimeg (01:16:15), E.Dulguun (01:37:53), B.Delgermaa (01:37:52), B.Unurbat (01:19:58) in the 10km race. It was their first high-altitude race and Ts.Batchimeg took 17th place and B.Unurbat 23rd place in their respective age groups.
The Mongolian Runners club plans to organize more activities to let Mongolians in France meet and spend time effectively by hiking and playing sports together besides hosting running events for its members.