Law on COVID-19 Prevention and Combat to remain effective until June 30
Politics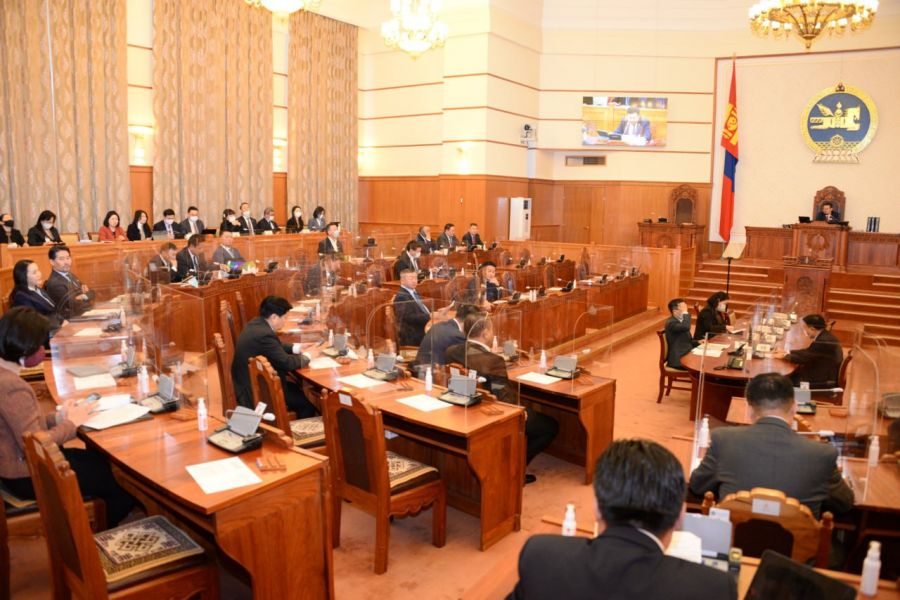 Ulaanbaatar /MONTSAME/. The State Great Khural approved the amendment to the Law on Prevention, Combat, and Mitigation of Social and Economic Impacts of the COVID-19 at its yesterday's plenary session.

The law contains the provisions that are essential for the implementation of measures to prevent and combat the spread of the pandemic and to mitigate its negative social and economic impact. Specifically, the law will be extended until June 30, 2022. Majority of MPs were in favour for removing Article 7.2 of the law which allows the State Great Khural to resolve additional financing in the event of the pandemic by amending the budget. In other words, the budget authority has been transferred to the Government within the period of the law as specified in the law.
Since its approval by the State Great Khural on April 29, 2020, the law has been amended three times so far.