Transport resumes for containers with import goods and products
Economy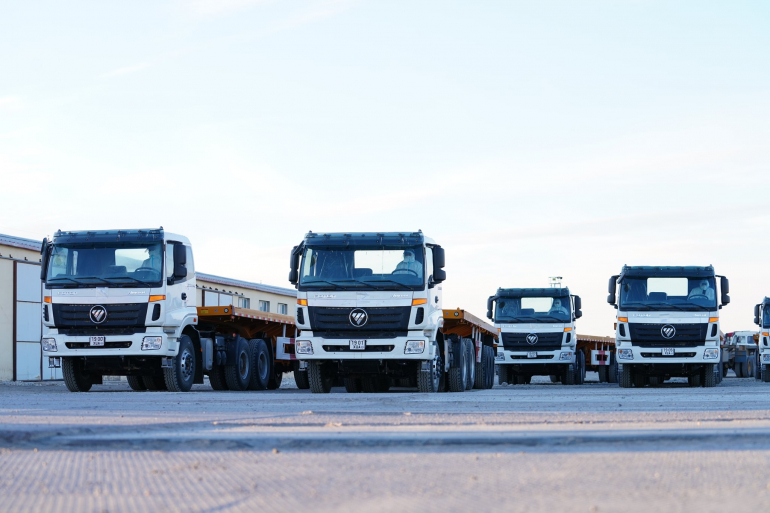 Ulaanbaatar /MONTSAME/. Transportation has resumed for containers with imported goods and products that accumulated at the Erlian border checkpoint of China for three months.

In order to create the conditions to have uninterrupted transport of goods under pandemic circumstances, a 'Zero Point' was established between the borders of Mongolia and China. The Government of Mongolia is carrying out certain works to ensure the continuous transport of export and import goods, and to reduce and stabilize the prices of goods.
Headed by the Deputy Prime Minister, a working group in charge of enhancing the operations of border checkpoints and accelerating the transport of export and import products are currently working at Zamiin-Uud border checkpoint.
Yesterday on January 11, officials led by Deputy Prime Minister S.Amarsaikhan and Minister of Road and Transport L.Khaltar held meetings with authorities of Dornogobi aimag and Zamiin-Uud soum as well as representatives of truck drivers, and became acquainted with the current state of the situation. During the meeting, the Deputy Prime Minister highlighted the necessity to carry out stable operations in the inter-border zone utilizing all the possibilities.
Following the meeting, they visited the Regional Logistics Center and the local customs office to check the preparations for the transport of goods.
If infection prevention guidelines are adhered at a high level, it will become possible to continuously transport containers between the two countries' border checkpoints, and increase the daily number of containers being transported, reports officials.