COVID-19: 3,088 cases reported nationwide
Society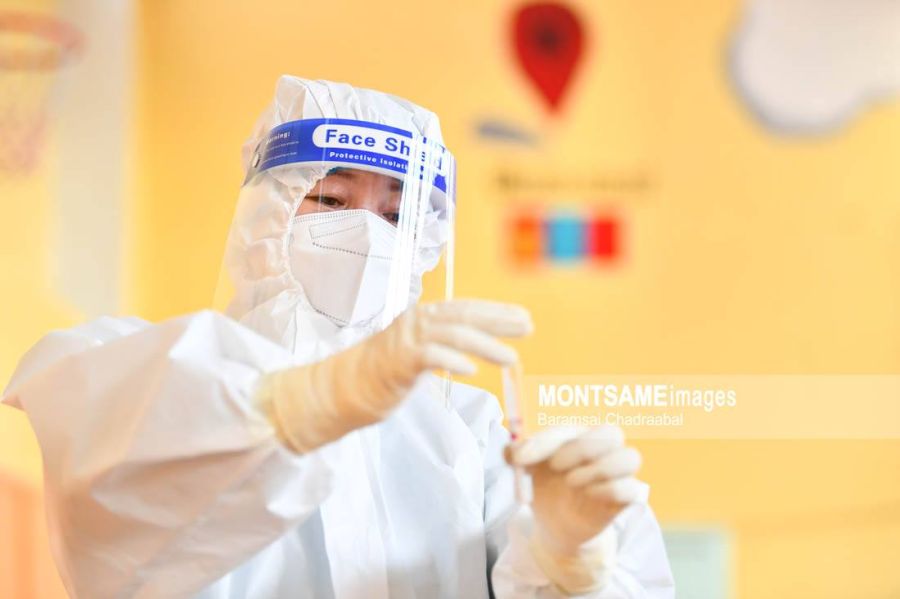 Ulaanbaatar /MONTSAME/. The Ministry of Health reported that 3,088 new cases of COVID-19 have been reported in the past 24 hours. Specifically, 1,708 cases were reported in Ulaanbaatar city, with 1380 cases in rural aimags.

It was also reported that no COVID-19 related death has been reported in the past 24 hours. Currently, 8,882 people are receiving hospital treatment for COVID-19 whilst 41,854 people with mild symptoms of COVID-19 are being isolated at home.
Of the total patients currently undergoing treatment at hospitals, there are 2,862 patients in mild, 5,092 in serious, 875 in critical, and 53 in very critical conditions.
The coverage of 1st dose has reached 69.7 percent (2,268,377), 2nd dose – 66.7 percent (2,168,827) and 3rd dose or a booster shot of COVID-19 vaccines – 30.0 percent (979,390) of the total population. Moreover, 49,504 people or 2.0 percent got 4th dose of the vaccines.