Agreement signed for launching engineering exploration works for natural gas pipeline project
Politics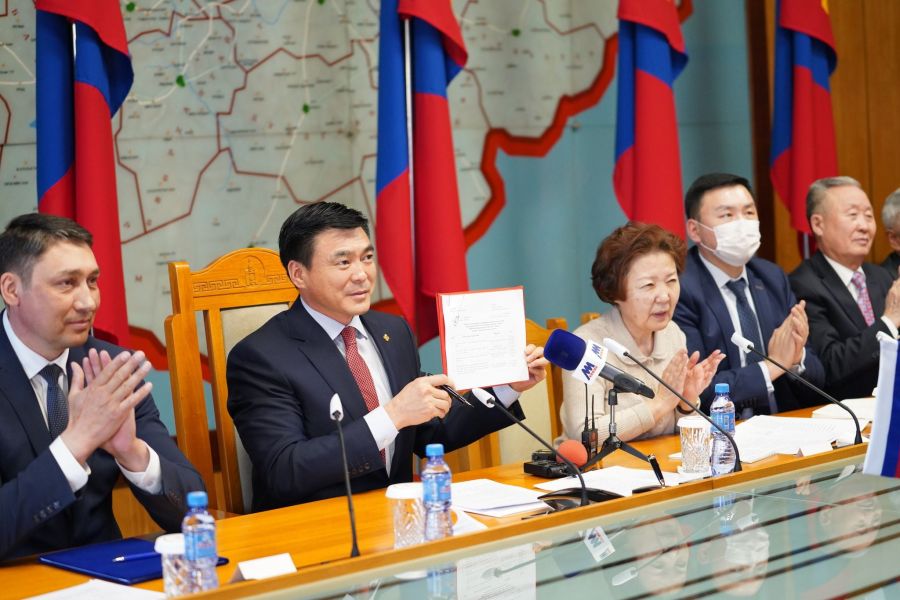 Ulaanbaatar /MONTSAME/. On February 28, Deputy Prime Minister S.Amarsaikhan and Chairman of the Management Committee of Gazprom Company Alexey Miller signed an agreement on launching blueprint development and engineering exploration works for the construction project on the natural gas pipeline connecting Russia and China through the territory of Mongolia.

According to the agreement, certain works such as issuing employment permissions and exempting Russian subcontractors from workplace payments will be carried out in April, while corresponding bills and draft resolutions will be completed by early 2023.
'Gazoprovod Soyuz Vostok' LLC and 'Erdenes Mongol' LLC will be in charge of jointly carrying out engineering-geodesy, engineering-ecology, and archeological exploration works, which is planned to be completed by November 30, 2022. As for the matter concerning the issuance of land for facilities for the natural gas pipeline, the Government of Mongolia is expected to have it resolved by December this year.