Vehicles entering through Gashuunshukhait border checkpoint to be increased
Politics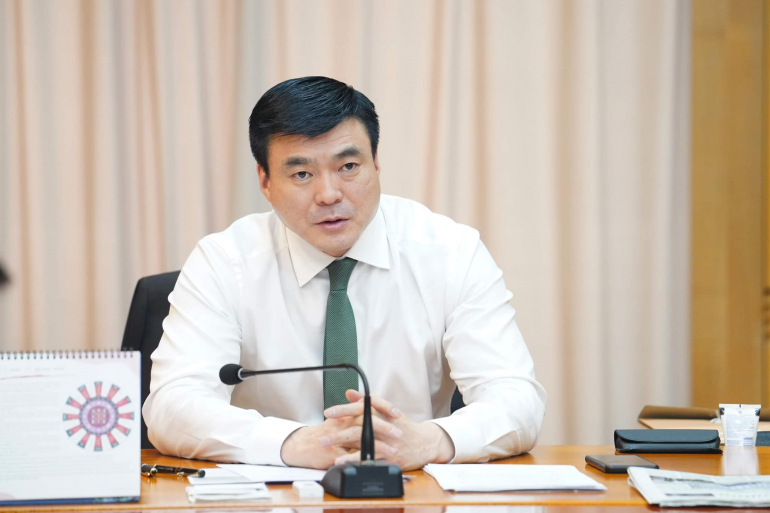 Ulaanbaatar /MONTSAME/. Deputy Prime Minister S.Amarsaikhan met with representatives of border checkpoint council to get acquainted with the transportation conditions at border checkpoints including Gashuunsukhait.
Coal transportation through the Gashuunsukhait border checkpoint has been suspended since December 16 due to the Covid-19 pandemic. As a result of necessary measures taken by the Mongolian side, a container shipping started being crossed through the border. It became possible to transport 20 containers per day through the border beginning February 22 and later the number increased to 30 containers and 200 vehicles per day from March 12.
The Chinese side pledged to increase the number to 300 vehicles per day from April 1. Despite the coal transportation being stabilized, it requires to strengthen human resources and increase the essential equipment, reported the border checkpoint council.
Deputy Prime Minister gave some tasks to the corresponding officials, including to present plans to resume the operations of other checkpoints such as Shiveekhuren, Khangi, Borshoo and Bulgan.