Angana Banerji: IPOs of commercial banks should be postponed
Economy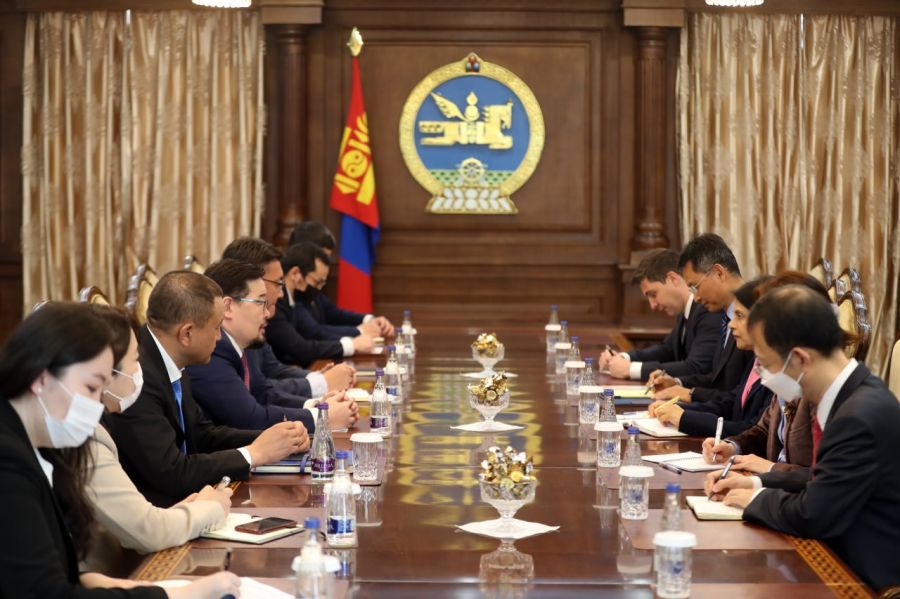 Ulaanbaatar /MONTSAME/. On May 2, Speaker of the State Great Khural G.Zandanshatar received IMF representatives led by Ms. Angana Banerji.

At the outset, the Speaker expressed his gratitude to the IMF for its support provided to Mongolia during the difficult times of the pandemic. The Speaker noted that three factors: the COVID-19 pandemic, the international situation, and border closures have negatively affected Mongolia's economy and balance of payments, and put strong pressure on foreign exchange reserves, while emphasizing the importance of active cooperation in strengthening the balance of payments and foreign exchange reserves.
Last Friday, the State Great Khural passed 10 laws in addition to the amendments of the 2022 Budget Law of Mongolia, the 2022 Budget Law of the Social Insurance Fund, and the 2022 Budget Law of the Future Heritage Fund. The passing of these laws not only amended the state budget, but also enacted legislation to shift all levels of public institutions and state-owned companies to cost-saving measures and to begin structural reforms of state-owned enterprises.
Ms. Angana Banerji said, "The 'Vision 2050', Mongolia's long-term development policy, was projected to lead to economic growth, but new risks emerged due to external and internal factors. In order for Mongolia to protect itself from future risks, it is important for public institutions to focus on cost-saving and targeting child allowance and welfare to the target groups".
"IMF is supportive of commercial banks' IPOs. However, it should be postponed considering the adverse effects of the pandemic and the international crisis", she added.