Heavy duty machinery training workshop opens at Dornod Polytechnic College
Society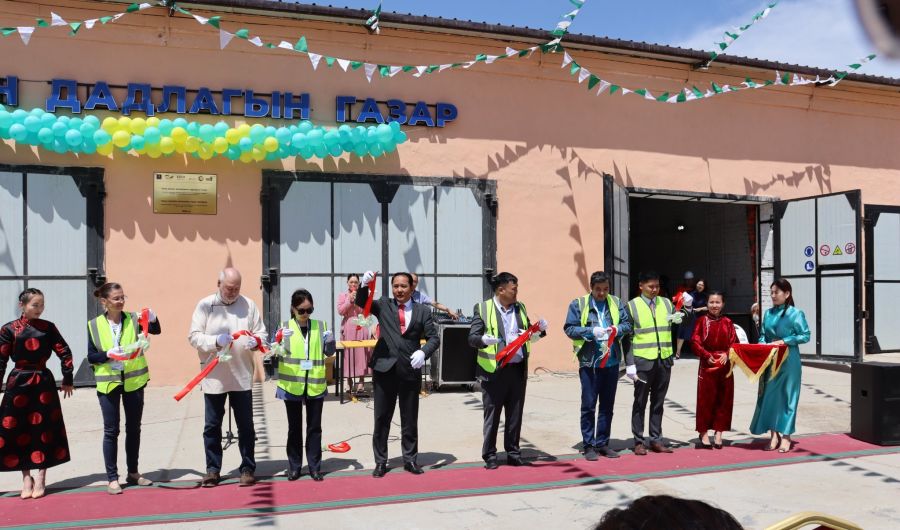 Ulaanbaatar/MONTSAME/. On June 3, the Heavy duty machinery mechanics (HDMM) workshop was officially opened at Dornod Polytechnic College (DPC) with the support of 'Cooperative Technical and Vocational Education and Training' (cTVET) project.
The building that transformed to the HDMM workshop – was built in 1973 as an agriculture machine mechanics repair workshop, but was not used for its purpose due to roof, insulation problem. Thus, re-planning of the workshop was made in 2019 reflecting workforce and service demands of companies in the region. With the instruction of GIZ technical advisors, with integrated practical training of students and teachers as well as private sector contributions – the workshop has been renovated based on a sophisticated concept allowing the acquisition of most relevant competencies in the field HDMM. "This center is a development not only for our school, but for the TVET sector and it is a platform for further TVET cooperation with industry" says the Director of DPC.
The workshop is a result of collective efforts of DPC its partner companies and cTVET project. The director of Nainga LLC, head of professional board at DPC shared his perspective on the workshop, on behalf of partner companies "The workshop opens great potential to our province, where big mining projects are in place. These projects need highly skilled workers, HDM repair service. Our company employs 9 HDMM graduates."
The renovation and human capacity development during the transformation of the workshop was led and supervised by our cTVET project technical advisor Hermann Scholten. The cTVET project is commissioned by BMZ, co-financed by KOICA Mongolia office.
Source: GIZ Mongolei