National MNT Credit Cards to be Used in South Korea
Economy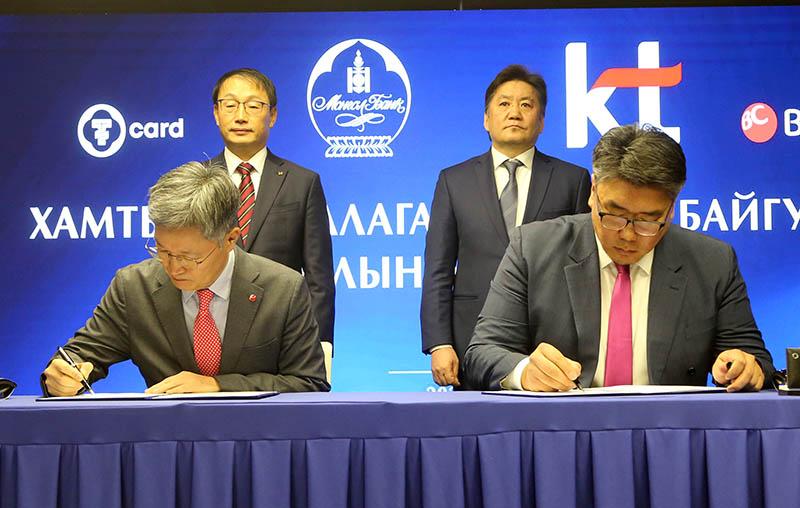 Ulaanbaatar, January 30, /MONTSAME/. The citizens of Mongolia can use their national credit cards in the Republic of Korea, and the Koreans are able to use "BC Cards" in Mongolia.
The President of State Bank B. Lkhagvasuren and the CEO of "BC Cards," Choi Won-Seok, signed an agreement to cooperate in financial services with the importance of having no limit in a legal jurisdiction.
As part of the "Payment System Reform" project implemented by the Bank of Mongolia in cooperation with the Asian Development Bank, the payment system of Mongolia has been modernized and reached international standards. Within the framework of this project, the Bank of Mongolia and the "KT Group" of the Republic of Korea signed a Memorandum of Understanding for cooperation on December 13.
In cooperation with the national commercial banks, the Bank of Mongolia successfully introduced the national ₮ card, symbolically named as national currency "Tugrug," in 2012. As of 2022, the national ₮ card makes up 55 percent of the local card payment market.