U.S Under Secretary Pays Visit to Mongolia
Politics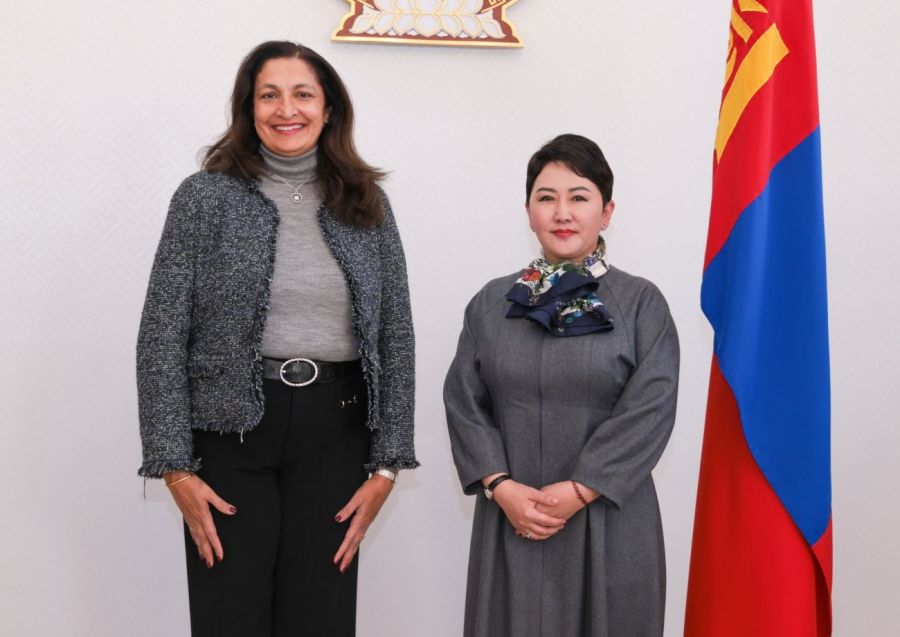 Ulaanbaatar, February 8, 2023 /MONTSAME/. The Minister of Foreign Affairs B. Battsetseg received Under Secretary of State for Civilian Security, Democracy, and Human Rights Uzra Zeya on February 6.
At the beginning of the meeting, Minister B. Battsetseg pointed out that Mongolia attached high significance to its relations with the USA, our main third-neighbor, and our two countries' cooperation anchored in our shared values of democracy, freedom, and human rights had been developing in all spheres.
While congratulating the USA for assuming the 2023 Chairship of Freedom Online Coalition, she expressed her gratitude to the USA and the U.S Department of State for their support in implementing the projects to prevent child trafficking under the U.S.-Mongolia Child Protection Compact (CPC) Partnership.
Under Secretary, Zeya highlighted that the USA is very proud of being the main-third neighbor of Mongolia and expressed her readiness to work for expanding partnership relations based on democracy and deepening the cooperation between our two countries.
During the meeting, the parties exchanged views on continuing the high-level dialogues, issues related to freedom and human rights, combating corruption, and other cooperation under UN and international organizations' initiatives.