Training on mine reclamation organized
Environment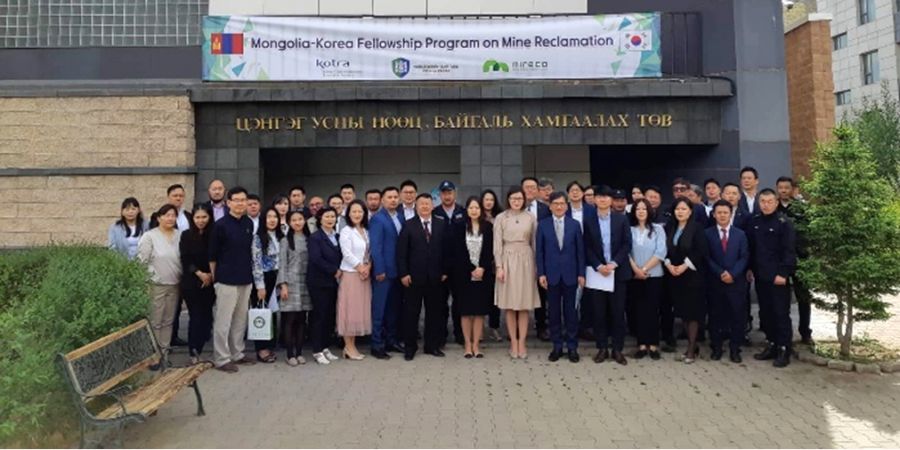 Ulaanbaatar /MONTSAME/ The Environment Department of the capital city in collaboration with the office of South Korea's Mine Reclamation Corp. (MIRECO) in Mongolia, Korea Trade-Investment Promotion Agency (KOTRA), and Fresh Water Resources and Nature Conservation Center organized training and seminar themed 'Sustainable Mining Development – Technologies for Mitigation of Environmental Impacts of Mining' on June 10-12.
The training brought together over 60 representatives from the State Professional Inspection Agency, Mineral Resources and Petroleum Authority, Governor's Office of the capital city, environmental departments of the nine districts of Ulaanbaatar, as well as two South Korean universities.
The trainees got acquainted with international experience in mine reclamation, and coping with mining impacts and heavy metal contamination in soil. Two South Korean professors took part in the event as guest teachers.
Since 2007, the Environment Department of the capital city has been giving special attention to the issue of environmental pollution and degradation caused by mining of widespread minerals, upskilling public and private sector employees both domestically and overseas. As a result, the size of the rehabilitated area increased three-fold between 2016 and 2018. Moreover, actions are being taken to estimate degraded lands in the capital city and compel those responsible to rehabilitate. At the conclusion of the training, all the trainees were awarded certificates and the organizers decided to keep holding training and experience-sharing events like this in the future.