President Kh.Battulga: Mongolia is ready to join the High Ambition Coalition for Nature
Politics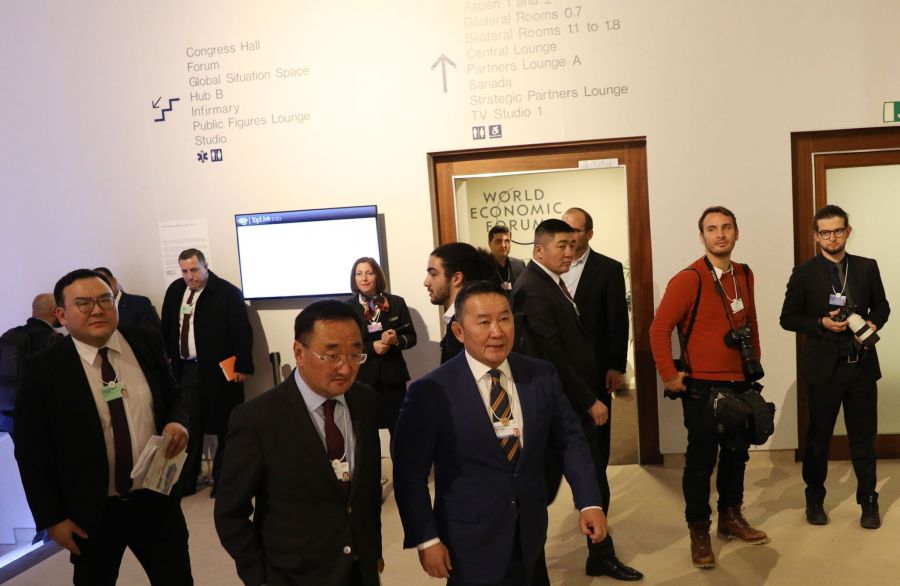 Ulaanbaatar /MONTSAME/. President Kh.Battulga participated in the discussion under the theme, 'Alliance of Governments for Nature and People', co-organized by the National Geographic Society, the Wyss Foundation, and the Governments of the Republic of Costa Rica, and the French Republic.

In his remarks, the President said, "Mongolians have the great tradition of care and protection of mother nature, and respect towards the mountains and rivers, striving to live in harmony with nature as we have had a unique nomadic civilization closely related with animal husbandry. The concept of the special protection of areas, and its importance has also been passed down to us through many centuries.
The decision to have the Bogd Khan Mountain that is located in the southern part of Ulaanbaatar city was made by the Khaan of the Great Yuan Dynasty of Mongolia many centuries back in 1294. At the Nature and Development summit organized in Rio de Janeiro in 1992, Mongolia also officially declared to present a gift to mother earth by having 30 percent of our total territory under special protection, and transform the areas into biosphere reserves by conserving its untouched pristine nature.
As Mongolia is a land-locked country that is susceptible to climate change, one of the important methods to protect our environment, and pass it on to future generations is considered to be the increase of areas under special protection. Thus, the Government and citizens are working in cooperation towards this goal.
Certain measures have been taken in the framework of the implementation of the United Nations Framework Convention on Climate Change as well as fulfilling the duties and promises that have been made with international organizations. To highlight, Mongolia has become one of the first countries to renew its Nationally Determined Contribution for the Paris Agreement by setting the reduction of greenhouse gases by 2030 from 14 percent to 22.7 percent. The goal to increase the specially protected areas by 30 percent in 2030 has also been reflected in the National Biodiversity Programme, and duties within the Sustainable Development Goals, creating a more favorable legal environment.
As of currently, the State Special Protected Area cover 20 percent of the total territory, and it nearly reaches 30 percent if locally protected areas are also taken into account.
In the 2019 study conducted by the World Wildlife Fund (WWF) involving over 170 countries on calculating the contributions of specially protected areas in mitigating the negative impacts of climate change, Mongolia led the ranking with the highest score, which can be considered as the realized result of the work being done on the matter. Thus, Mongolia hereby expresses the readiness to join the High Ambition Coalition for Nature and People, supporting the initiative to have the State Specially Protected Areas reach 30 percent of the territory by 2030. We only have one earth, one nature, and one environment."