Deputy Speaker L.Enkh-Amgalan meets Ambassador of Japan
Society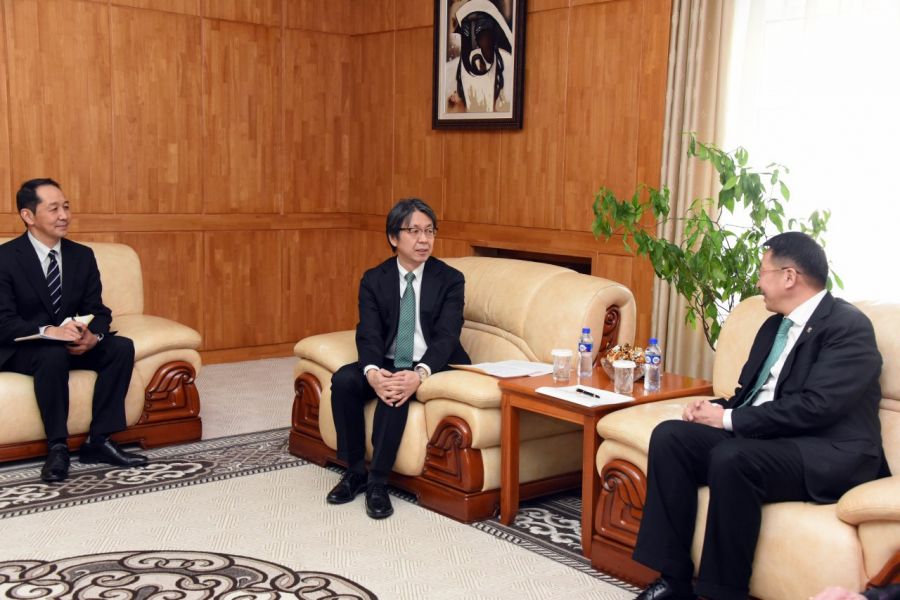 Ulaanbaatar /MONTSAME/ Deputy Speaker of the Parliament and Head of Mongolia-Japan Parliamentary Group L.Enkh-Amgalan yesterday received Ambassador of Japan to Mongolia Kobayashi Hiroyuki.

Expressing his delight with that Japanese top diplomat, who knows Mongolia well, has been appointed as an Ambassador, Deputy Speaker L.Enkh-Amgalan highlighted that his experience would influence to expand Mongolia-Japan Strategic Partnership and economic ties.
"Bilateral cooperation has been broadening with regularization of high level meetings and visits alongside development of people-to-people relations and cooperation in the spheres of culture and sports. The two countries should focus attention on intensifying implementation of Mongolia-Japan Economic Partnership Agreement. We have willingness to develop innovation-based economy," Mr. L.Enkh-Amgalan added.
Ambassador Kobayashi Hiroyuki said "It is crucial to attract investors to expand bilateral trade and economic cooperation. Since it requires to create favorable business environment to attract Japanese investors, there are some issues to be resolved at the levels of Parliament and Government of Mongolia."
Ambassador Kobayashi Hiroyuki presented his letter of credence to the President of Mongolia on December 25, 2019. He had been appointed as the Third Secretary of the Embassy of Japan in Mongolia in 1987-1989 and as Deputy Head of the Japanese Embassy in 2005-2008 respectively.