MNT213 billion spent on health sector
Economy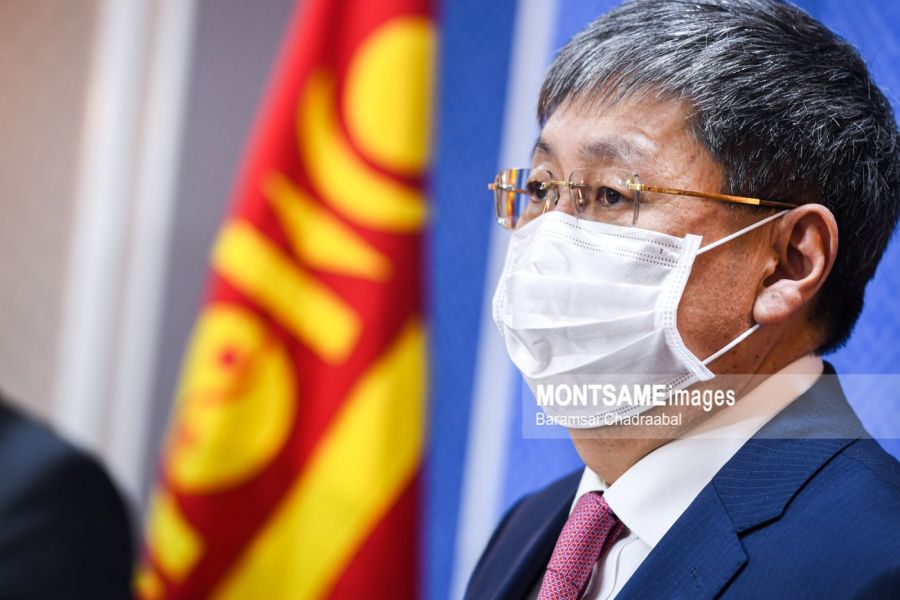 Ulaanbaatar/MONTSAME/. At today's extended meeting of the State Emergency Commission, Minister of Finance Ch. Khurelbaatar reported on the economic measures being taken by the Government during the COVID-19 pandemic.
In the wake of the COVID-19 spread, the Government of Mongolia is implementing the package of measures to stimulate the economy, support livelihoods of target groups, save jobs, and protect the health of citizens in accordance with seven resolutions of the Government.
In connection with the pandemic, MNT213.7 billion has been spent on the health sector so far, of which MNT176.1 billion was provided with foreign assistance and loan, MNT20.6 billion was financed with budget adjustments in education and health sectors as well as MNT17 billion was funded with government reserve and budgetary allotment.
The abovementioned amount was used for additional salary to medical and health care workers of 13 hospitals, the purchase of 3.9 million pieces of protective clothes, 33 kinds of pharmaceuticals and medical devices, 18,700 pieces of professional equipment, 72 pieces of respiratory apparatus and other necessary equipment.
Beginning from February 1 until October 1, 2020, customs and VAT duties are exempt for pharmaceuticals, medical devices, equipment, and disinfectants and sanitizing substances to be imported for diagnosis and treatment purposes.