COVID-19 safety measures for 2020 parliamentary election approved
Society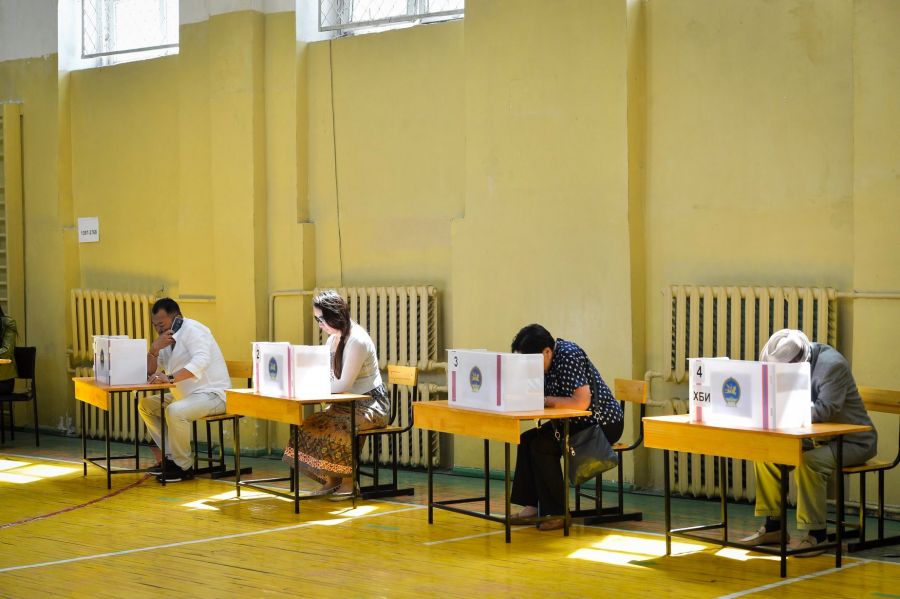 Ulaanbaatar /MONTSAME/. A temporary regulation for the prevention of COVID-19 spread during the forthcoming Parliamentary election was approved at a regular meeting of the cabinet last week.

The regulation lays out detailed safety measures to take, and responsibilities imposed on political parties and candidates throughout the election campaign period, which begins today, June 2, and the nationwide polling day scheduled on June 24 as well as actions to be taken in detection of suspected COVID-19 case and so forth.
In particular, following safety measures will be enforced to ensure voters' safety and prevent the spread of COVID-19:
- All meetings and events of candidates and voters during election campaigns must be held online. If online meetings are not possible, conference rooms and halls to host the meetings and events must be disinfected in advance and participants must remain at least 1.5 meter away from each other at all times,
- Meetings must not take longer than 2 hours and all participants must wear face masks,
- Protective face masks must not contain any promotional messages,
- Rooms and halls where meetings are taking place must be ventilated every 30 minutes for at least 10 minutes to ensure air circulates,
- Voters must maintain 1.5-meter distance between each other when casting ballots,
- The number of people at polling stations or meetings must be limited to avoid gatherings in large groups
- Voters will be checked for temperature and sprayed with hand sanitizer when they enter the polling station and will be provided with face mask if they do not have one.
- During the distribution of promotional materials to voters, the materials must be left outside of the voters' homes, avoiding physical contacts,
- People aged under 18 years old must not participate in all activities of election campaign, and must not accompany voters to the polling stations on the election day.
Those who breach the regulation will face legal action under the Law on Infringement and other corresponding laws.