Moscow State Linguistic University to launch Mongolian language section
Society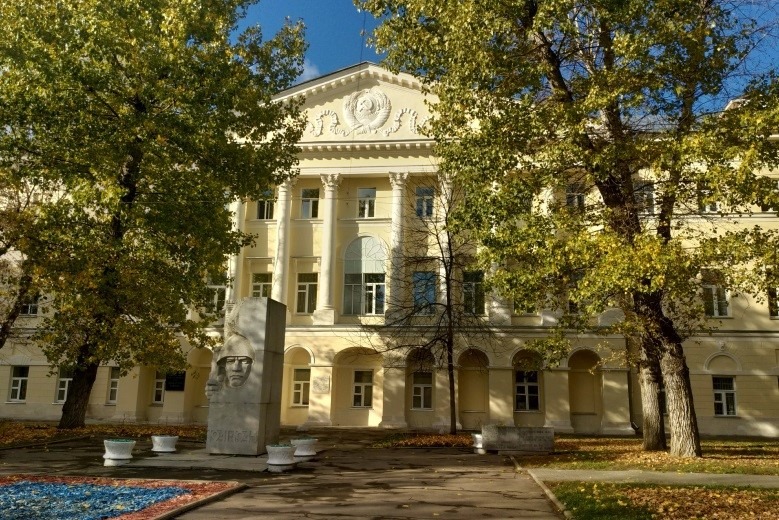 Ulaanbaatar /MONTSAME/ Ministry of Science and Higher Education of the Russian Federation, Embassy of Mongolia in Russia, and the Moscow State Linguistic University (MSLU) held a consultative meeting at MSLU on July 29.
Present at the meeting were Deputy Director of the Department of International Cooperation of the Russian Ministry of Science and Higher Education E.M.Gorozhankina, First Secretary of the Embassy of Mongolia in Russia J.Bayarkhuu, MSLU's Rector. I.A.Kraeva and Vice Rector L.A.Petruchak, and directors of MSLU departments and training and research centers.
While talking about the current state of bilateral cooperation and short- and medium-term goals in education, Ms. E.M.Gorozhankina underscored, "There is a necessity to educate experts versed in Mongolian language, culture and history. I am glad that the sides have come to an agreement on training of experts in Mongolian and that those experts will be educated at the largest linguistics center within not only Russia, but also the Commonwealth of Independent States."
"Our Eastern language lecturers and scholars first proposed launching a Mongolian language section three years ago and we have then made necessary preparations and arrangements," said MSLU Rector, Prof. I.A.Kraeva. "19 Mongolians are currently studying at our university. It has always been my pleasure to meet and talk to our Mongolian alumni at international linguistics events."
The MSLU Rector then gave detailed information about the plans for launching a Mongolian language section and starting the new course and gave time-sensitive tasks to some MSLU department directors.
First Secretary of the Embassy of Mongolia in Russia J.Bayarkhuu relayed the message of Ambassador Extraordinary and Plenipotentiary of Mongolia to the Russian Federation D.Davaa to the meeting participants. "Global promotion of Mongolian studies and the country's language and culture is one of the top priorities of the Government of Mongolia. Therefore, the Mongolian Embassy is pleased to be supporting the effort," he said.
The heads of state of Mongolia and Russia signed the Treaty on Friendly Relations and Comprehensive Strategic Partnership between Mongolia and the Russian Federation in September 2019, elevating bilateral relationship to a new level. Russian Science and Higher Education Ministry official M.M.Poselsky noted at the meeting that governmental organizations and state-owned companies that have close business ties with Mongolia have been repeatedly asking for specialists fluent in Mongolian. "Only a few universities offer Mongolian language course in Moscow and Saint Petersburg. When the new program we are discussing today is launched, MSLU will become the first university under direct administration of the Ministry of Science and Higher Education to have a Mongolian language section."
The sides talked about increasing exchanges of specialists and students and providing capacity development for Russian language teachers and came to agreement on some matters.
This year marks the 90th anniversary of MSLU that teaches 36 foreign languages.