TIKA to support establishment of center for state services in Khuvsgul aimag
Society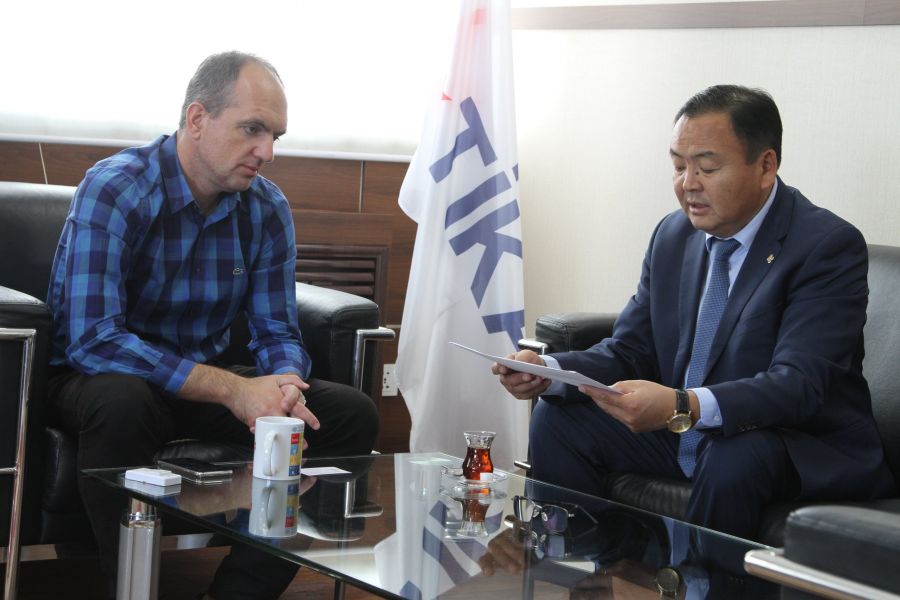 Khuvsgul /MONTSAME/. On September 21, Programme Coordinator of Turkish Cooperation and Coordination Agency (TİKA) Emrah Ustaomer held a meeting with Governor of Khuvsgul aimag L.Ganbold.

During the meeting, the Governor introduced projects on construction of a center for state services and capacity building training for state servants, highlighting opportunities for partnership. In response, the Coordinator expressed his support in the center's construction, and informed the Governor that the matter of organizing training for state servants shall be studied for a decision to be made.
In partnership with TİKA, Khuvsgul aimag has implemented 15 projects and programs in the sectors of culture, agriculture, and education, including the renovation of the school in Tsagaannuur soum and provision of reindeers to Tsaatan (Dukha) people for breeding.