ADB-supported projects in Uvs aimag familiarized
Society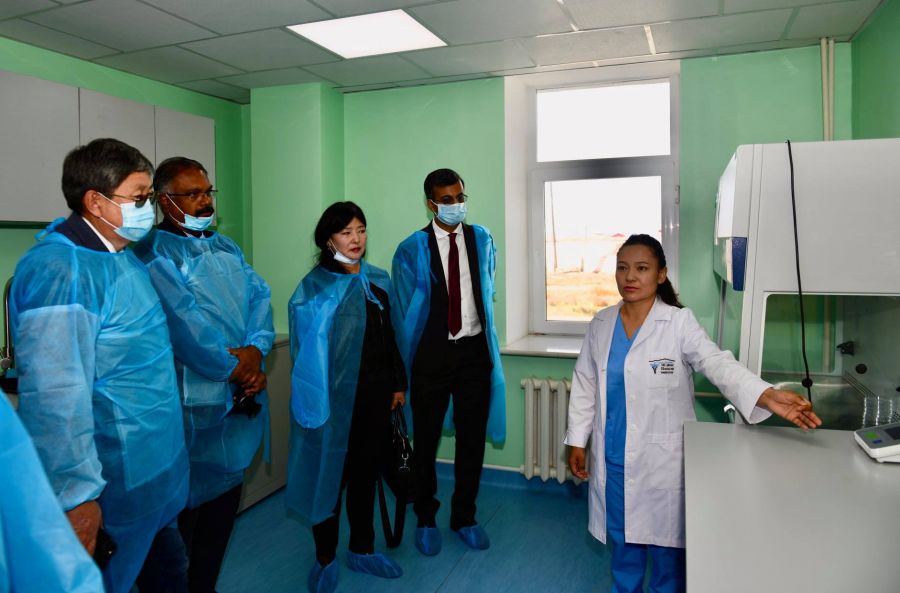 Ulaanbaatar/MONTSAME/. Minister of Finance Ch. Khurelbaatar and ADB Country Director for Mongolia Pavit Ramachandran visited the ADB-supported project sites in Uvs aimag on 25-27 September.

They witnessed various projects' achievements, including enhancements to the provincial hospital, primary school dormitory, border crossing point, a vegetable production site and met project beneficiaries.
During the trip, parties discussed opportunities for future projects to address traffic congestion in the capital city, improve logistics for agro-processing and exports, and enhance infrastructure development in western provinces.
Mr. Khurelbaatar lauded ADB's leadership and continuous engagement in the country's development, particularly during the uncertain times of COVID-19 pandemic.
Source: ADB Mongolia Resident Mission