Coal ash being used in land rehabilitation as a filling substance
Environment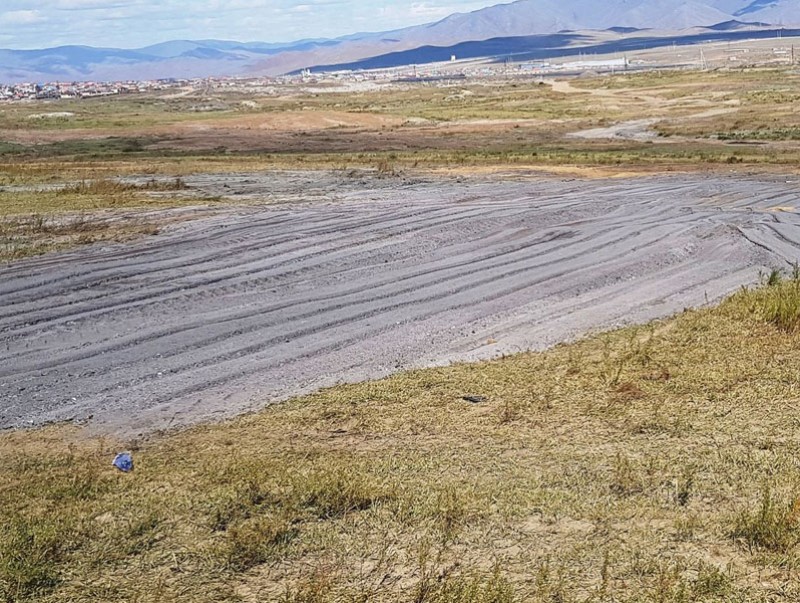 Ulaanbaatar /MONTSAME/ A model rehabilitation work has been conducted on one hectares of land, which had been destroyed due to artisanal mining activities in the territory of the 3rd khoroo of Nalaikh district, as using 180 m cubic ash discharged from "Amgalan" thermal power plant as a filling substance.
Due to the continuous increase in energy and heat consumption in the capital city, a large amount of ash is emitted from this type of production and services, polluting the environment. Therefore, it necessitates to recycle ash, produce second raw material from it and reduce its adverse impact to the environment.
In particular, Ulaanbaatar Thermal Power Plant No. 4 burns annually around 3.2 million tons of coal on an average to produce 3.6 billion kW electric power and about 3500 Gcal thermal energy and emits 300 thousand tons of ash alone.
Currently, 3.5 percent of the ash that emits in a year is being used for building material production. Although there is an opportunity to get 100 percent dry ash using electrical filter and run eco production, not all the thermal power plants have been provided with electrical filters yet alongside encountering issues on seasonal consumption and restoration of ash. Therefore, using ash in land rehabilitation as a filling substance is an environmentally friendly solution.