11th Mongolia-China Media Forum takes place
Society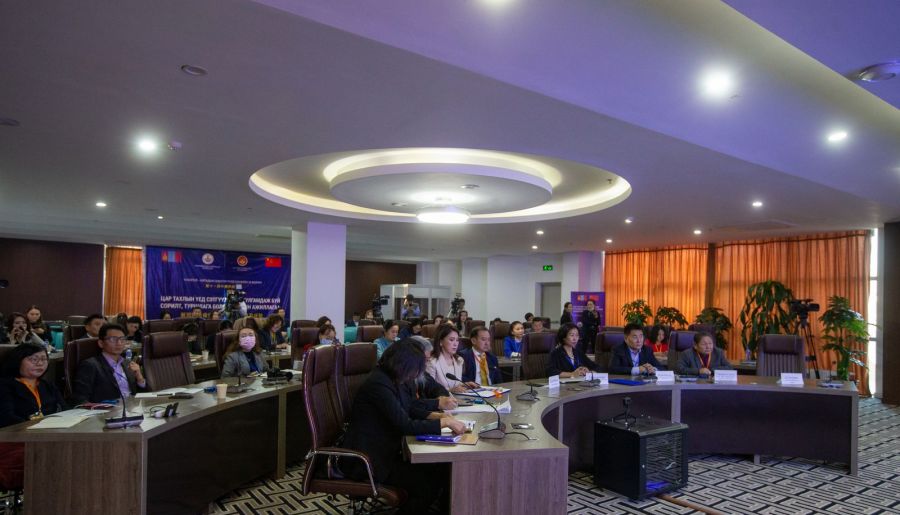 Ulaanbaatar /MONTSAME/ The 11th Mongolia-China Media Forum under the theme of "Challenges, experiences and cooperation of media during pandemic" was held online on Thursday, October 22. Around 80 media representatives from both countries attended the forum and exchanged reporting experiences, facing the challenges caused by COVID-19.
Head of international affairs department of China Daily newspaper Cheng Yinchuan said, "15 reporters from China Daily came to Wuhan, when the pandemic first outbreak there and made reportage in hospitals, markets, stores and residential areas. We worked there over 82 days and over 58,000 news and articles related to the pandemic were produced. Journalists have to see the situation on the spot, to have scientific attitude and provide full information. The two countries could help each other and fight together. I am confident that we would collaborate successfully in the future. "

"It is necessary to pursue the principle of verification. Because a lot of misinformation that can shock society are disseminated at such times. On one hand, the coronavirus outbreak has become a chance for journalists to develop. Specifically, as the COVID-19 infection was new to the world, all press agencies started studying about the virus in order to provide citizens with well-studied information. I assume that journalists have acquired ability to work in times of disaster and pandemic and gained experience on it," Editor of "Khurd" Agency of the Mongolian National Public Radio G.Ariunbold underlined.
The outbreak of the pandemic brought a new challenge to raise capacity of media. We used our advantage of multiple language and introduced "Cloud language interview" to hear opinions of foreign ambassadors and representatives in China, Mr. Liu Huan from Xinhua website noted.

Head of the Office of the Mongolian National Public Radio and Television T.Batzorig said that major changes have been made in programs of Mongolian TV channels in regard with closure of all schools and kindergartens. According to a study, 12-35 percent of daytime program has been spent on TV lesson for students. Moreover, wide-range of investigative reporting programs and analysis, which cover social life hit by COVID-19 impact and other issues are expected from us.