Bronze Age stone molds
Art & Culture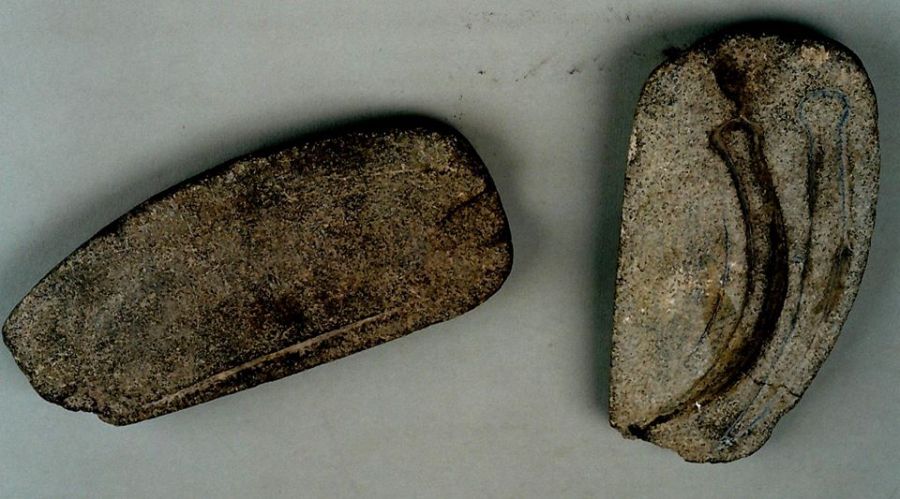 Uvs /MONTSAME/. These two molds are made by carving flat stone, and one outer part is made of a sculpted bluish colored slate rock and has smooth surface while an inner part has an overall flat body with one side having a rounded arch and the other side is sculpted to an even shaped line.

The couple of molds is designed for sculpting knives and awls by placing them together with one on top of the other and casting pre-heated bronze through the hole on the side of it.
Considered as an ancient manufacturing tool of Mongolia, the molds were found by Uvs Museum employee T.Byambadorj in 1970 from the territory of Tsagaankhairkhan soum of Uvs aimag, and has been kept at the museum ever since. Such ancient tools of stone molds are quite rarely found and these molds are deemed to belong to the Bronze Age period.